Why is it, that the last two times I've taken Will Kirkby (
chamonkee) to a nice pub, we've met head-on with full retro-kitsch Englishness? This time it was a group of very randy Morris dancers, but at least the ale was good. I did some drawing with Will and Lou (
naniiebim) and Will let me mess around with his nice expensive magic marker until I ran it out of ink.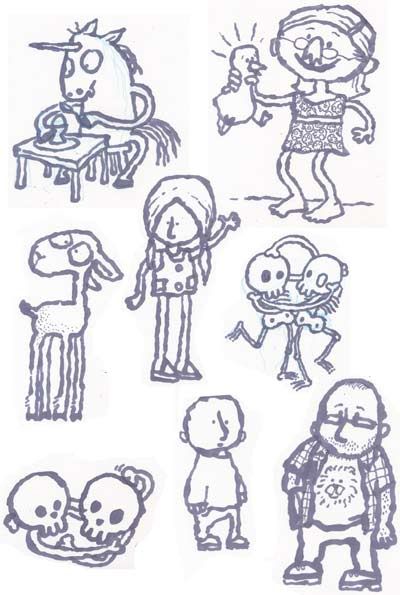 Hey, look at the fab drawing David O'Connell (
tozocomic) made of yesterday's life drawing session! (He is thinking hard about the cookies Viviane baked.) You can see more work on his new website.