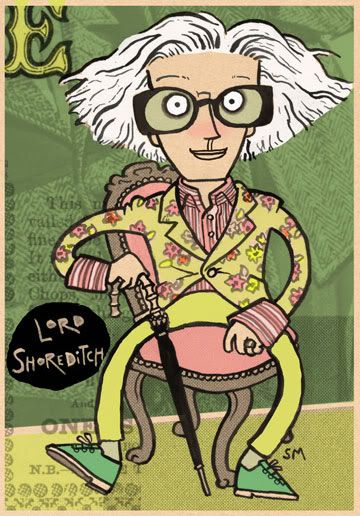 The other day I met designer Steve Edge, Lord Shoreditch on the tube and decided I had to draw him. He is really rather fabulous, and he's done some nifty branding work, like those red soldiers you see on Hamley's toyshop bags.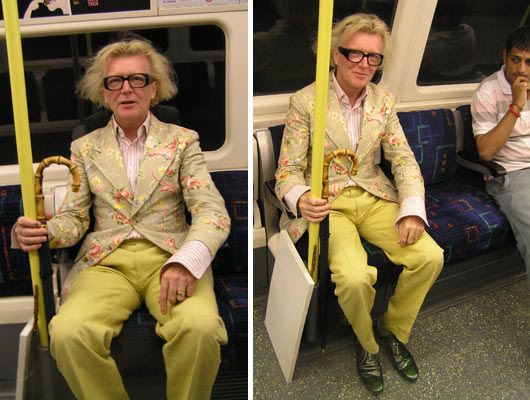 A week or so ago, my friend David O'Connell sent me a link to the work of Scott Campbell, or Scott C and I thought it was brilliant. So I went along with Dave to a show of his collaborative work with Jim Mahfood at London Miles Gallery in Notting Hill.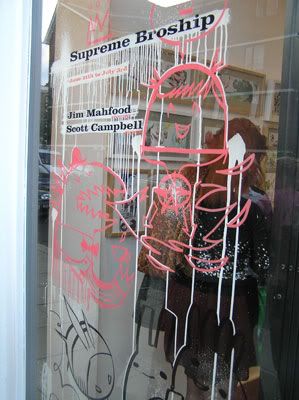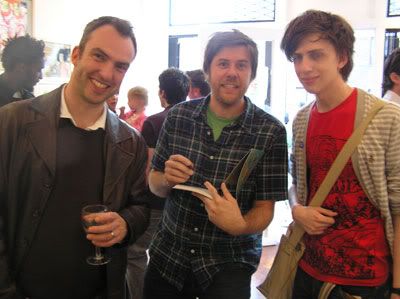 Scott turned out to be really nice, with a great way of talking that Dave said sounded like a 'Shakespearean surfer', which sums it up well. Here's Dave (
tozocomic), Scott signing his new book, and another illustrator friend of John Aggs that I met in Oxford a couple months ago, Simon Reid.




Here's Jim Mahfood, and this corset belongs to the lovely textile artist Inga Hamilton (Rockpool Candy), who was with someone whose name I forget but has some nice work on his My Tar Pit website.

I can't wait to read Scott's latest book, Double Fine Action Comics, published by Nerd Core, a small LA-based comics publisher that started out by publishing pin-up calenders of nerdy girls. I met its Head Nerd, Jon Gibson, who seems very nice as nerds go.

Edit: Oo, Dave just did a drawing from the evening here.