Hey, cool, Al Maceachern saw this on the wall at his local train station and recognised my drawing! I hadn't seen the poster, thanks for sending the photo, Al!




And Scholastic's magazine did a special article on comics, and how they get kids reading. Shhh... don't listen, kids! Comics are BAD FOR YOU and will BEND YOUR MIND, that's why you want to read them.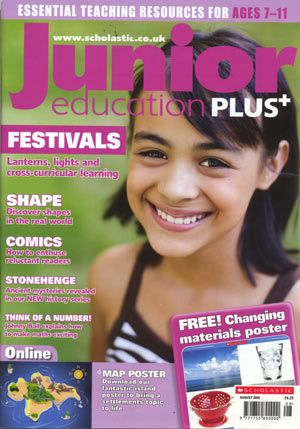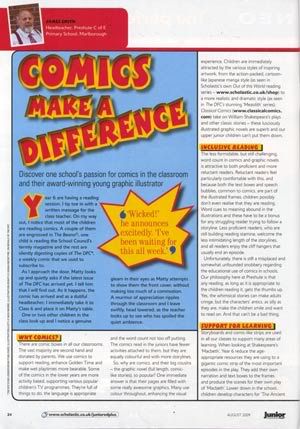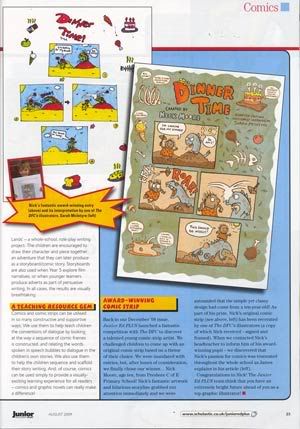 (Click on the pages to enlarge)

Congratulations, Nick Moore, age 10, for winning the competition to have your comic reworked by a (former) DFC artist! Nick's work didn't need much improving, I just added bits and changed the colours around so it wouldn't look like I was tracing his picture. I liked his extra illuminations in the margin, and I possibly could have improved on the second panel, making the dinosaur roar on the left and have the cave man throw his axe on the right; but that would have taken some major reworking, and I think it's okay as is. Great to work with you, Nick, even if we never actually met up.