Hello! I am hopelessly behind on everything at the moment, but at least I'm getting a decent place to work now! The first time Gary came over to my place for supper, he was shocked at how little space I'd been working in. I lived in Russia for a couple years, and I always justified it by thinking, well, in Moscow, you'd have six people living in here and one of them would be an artist, so why should I have a problem? But it meant Stuart was always living in the middle of a studio, which wasn't so nice for him (or me).

Here's a quick sketch I did with my fountain pen of Viviane waiting for the IKEA van to pull up with our new cabinets and bookshelves.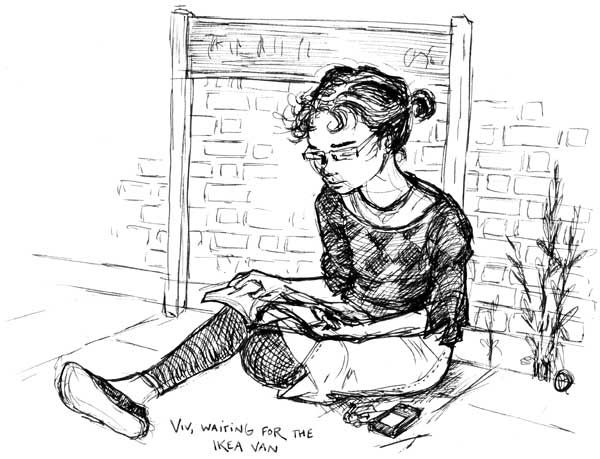 We spent most of the day doing flat pack gymnastics.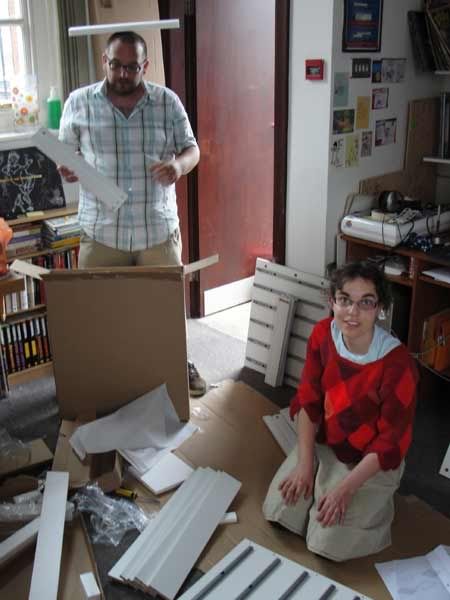 Oh, and one more of Gary and Viv having a light sabre duel:


Don't forget about Caption comics festival in Oxford this weekend! Come listen to my talk on Sunday about comics and picture book cross-overs, I'll need all the support I can get!