I'm playing around here with character design for my contribution to the Birdsong/Songbird anthology. I've been crazy busy with picture book work and haven't started it yet, except to take a few reference photos, so I might be putting things up here for it as morning sketches. I like this little person so far, she's a nice mix of comfortable and a bit wary.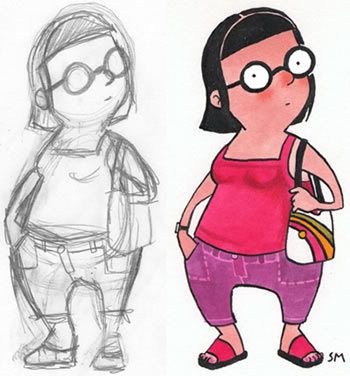 Thanks for all the happy birthdays, I had a lovely quiet evening. Stuart gave me an amazing Chris Wormell lino cut print. (We don't have it yet, it's on display at the Illustration Cupboard until 12 Sept. But it's very lovely!) And Bridget my Shoe Sister and I did a shoe swap, although I only sent one pair to her in Cambridge and she gave me a whole bag full (one pair of platform heels makes me 6'4"!), plus this amazing book she and Woodrow bought at my favourite shop in Brussels, Tropismes. The two of them were visiting for Woodrow's part in the exhibition In Search of the Atom Style (running at the Brussels Atomium until 20 Sept).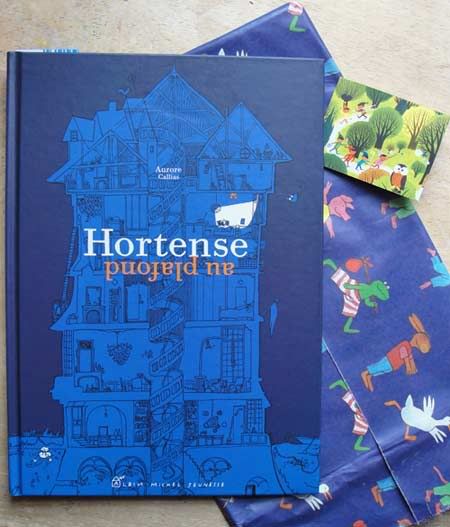 The book's about a bat, Hortense au plafond (Hortense on the ceiling), and you can read the book right-side up or upside-down, from the bat's point of view. How cool is that!



I still have to make my way rather laboriously through the French text, but the amazing pictures and setup make me know it will be totally worth it.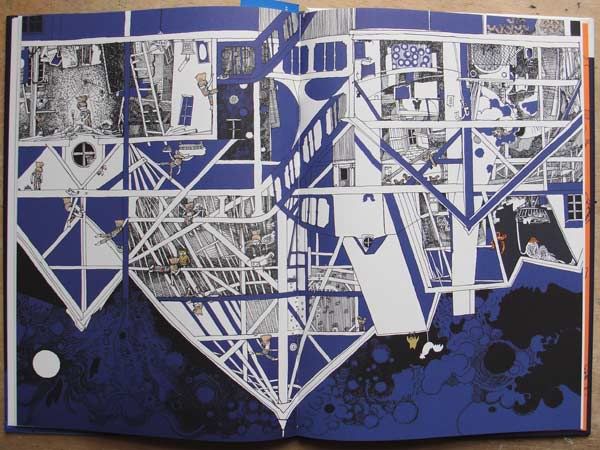 I haven't found a website for the creator, Aurore Callias yet, but you can see some photos of her in her studio here.