A couple weeks ago (in this blog post), Gary and I had lunch with writer and illustrator Mei Matsuoka, and Mei and I were comparing notes on what it's like for us, living between two countries and having parents with two different national identities. We had lots of thoughts on the subject, and finished up the conversation via e-mail today.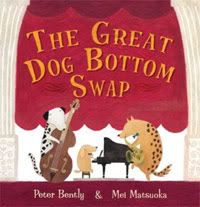 We asked each other, 'What is it, when you arrive in each country, that makes you think, ah, I'm really home now'?

When I arrive in Seattle, I know I'm home when my Scottish dad makes me scrambled eggs on toast, with a cup of tea. He uses a lot of butter and a lot of black pepper and his eggs always taste a million times better than anyone else's. The secret, he claims, is to keep the heat under the eggs very high and keep stirring. I used to get cheap red-eye special flights home from university, and even when I got in insanely late, he'd always make the eggs for me.

When Mei arrives in Tokyo, it's the vending machines:

They are EVERYWHERE & they have the most amazing ones - sometimes with free prize draws, (for a free extra can!) most of them have hot or cold drinks (& they're all really tasty) and now a days you can even get a meal in a can! (Ramen noodles, Odens, puddings like jelly too) They also have vending machines for cigarettes and alcohol (which would be broken into in a second if it was in London! ;)) Mostly I just love them for the hot cafe au laits I can get on a cold winter morning.
 
Also, toilets, convenience stores and generally all the useful things they have makes me think 'Yes, I'm back in Japan'.



Mei Matsuoka, in our studio cafe modelling the shirt with a design from her latest book with Peter Bently, The Great Dog Bottom Swap, recently shortlisted for the Roahl Dahl Funny Prize.

When I get back to London, it's getting on the Piccadilly line, and the smell of the London Underground that makes me know I'm home. The Tube has such a distinct smell; yes, it's sweaty people and upholstery, but nothing else in the world smells quite like it.

Mei: For the UK, it's the flat fields that stretch out across the countryside driving home from Heathrow. Compared to Japan, the sky seems SO big back in the UK. And the clouds are much lower. The sunsets are beautiful because the clouds catch the setting sunlight and create amazing palettes... Just the flatness of the land and the dozens of little sheep in the fields make me feel I'm back in England.

Oh, and also the lack of humidity (and my mum's curry - which she always makes on the day I go back home).

So, just wondering, what about you, is there anything that triggers off the feeling, 'I'm home'?