I swear, I just go to Expo to see the costumes, they're amazing. (Have you seen David O'Connell's fab drawing of it?)




Stuart and I love Buzz Lightyear; Stuart went around pretending to be Buzz for at least a year after we saw Toy Story 2. He'd say the catch phrases with Buzz bravado, then shrink down a few inches and giggle at his own audacity, it was hilarious.




Last year I heard there were 30,000 people attending (mostly teenagers), but this year seemed much more crowded; people were queuing for two hours to get in the door.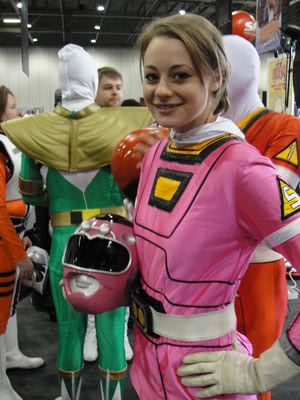 We took lots of Very Mature photos, including Gary doing some tummy poking and Laura Howell squeezing Garen Ewing's head.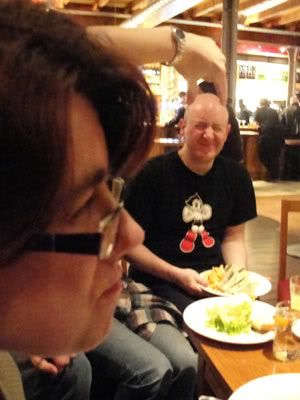 (If you click here, you can see photos from previous Expos.)