The entrance corridor to the Institute of Contemporary arts hosted a marvellous exhibition of comics, created on the spot, during the day's Comiket small press fair. A conflicting date with my book club meant I didn't arrive in time to take a turn, but I had great fun browsing the wall's panels, all based on Watchmen quotations.


Jeremy Day (
cleanskies) picking the nose of
burnt_jamb Marc Ellerby's drawing.


Here's a little selection: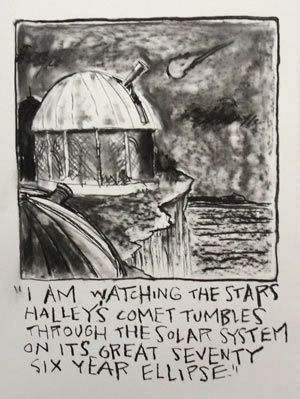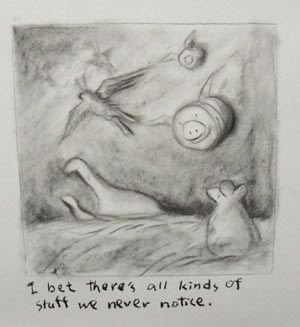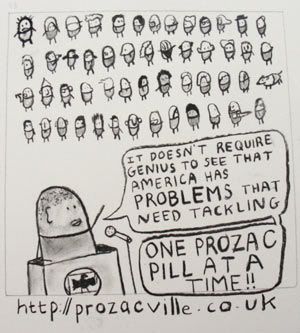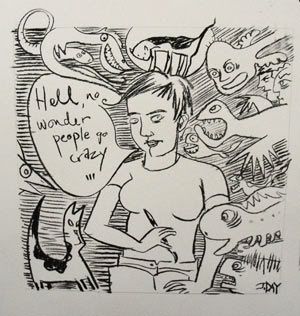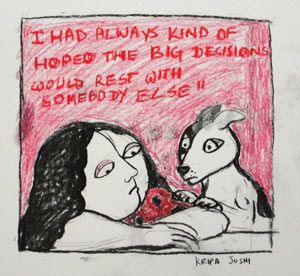 Tomorrow night (Tuesday) I'm going to be at the ICA again for the Music & Comics Night with Woodrow Phoenix as one of the DJs on duty. (He likes his high-brow music, does Woodrow, and mocks me mercilessly for my old lady taste, but he is still my friend so I will go, and I'm sure it will be good.)

Hey, have you seen, the FPI blog is running this great series called And the winner of the Cape/Observer 2099 Graphic Short Story Prize ISN'T……… I really hope the contributors get an exhibition of their work, so many of their comics are AMAZING. Keep checking back, they're posting new ones every day and it's a real window into some of the best comics being made in Britain right now.

The Independent on Saturday ran an article about Comica called Modern comic genius: the graphic art that's not just for geeks. I picked up some amazing comics from Denmark at Comiket, but I left them at the studio so I'll blog about them another time.