One of the girls at the James Allen's Preparatory School came up with this guy, he's such a dude.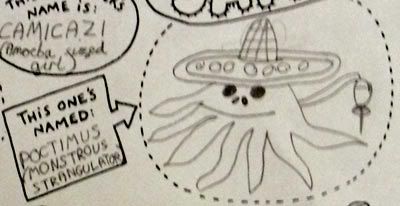 I made up this sheet this weekend and tried it out on today's classes after talking to them about how to create interesting characters. If you want to try it out, you can download a PDF version of it here for the next 30 days. Let me know how it went!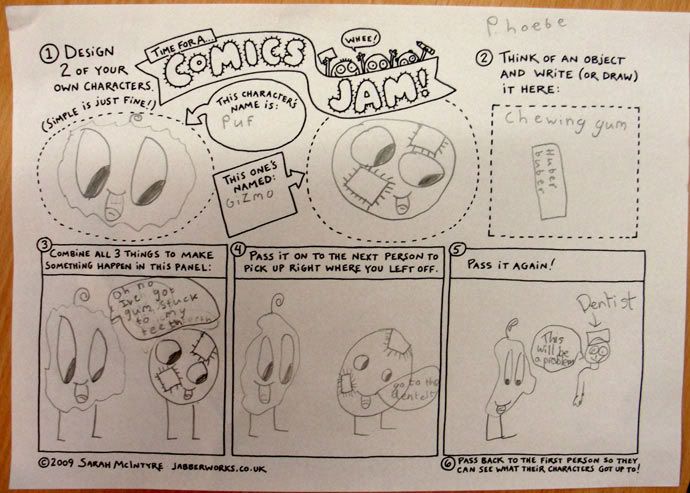 Here's Sarah Turner, the English teacher who's having her class adapt The Silver Sword by Ian
Serraillier into graphic novel form. And Nicola Jones, the librarian who's building up their stock of comics, including all of Raymond Briggs' books, and spotted Andi Watson's Glitter series, the Stormbreaker series, lots of Shaun Tan books, and Neil Gaiman and Dave McKean's book, The Day I Swapped my Dad for Two Goldfish.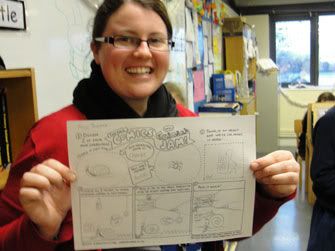 And I even got to see a good friend of mine, yay! (The little red book is the one she made for Viviane Schwarz here.)