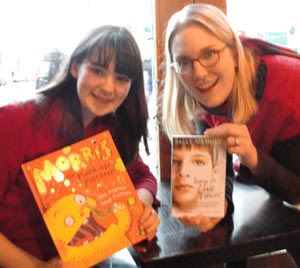 Today I had lunch with the amazing Sally Nicholls, who's writing up a storm on her novels and is also watching with wonder as her first novel, Ways to Live Forever is made into a full-length film! Sally's second book, Season of Secrets is a brilliant read, tapping into English mythology about the Green Man, and her first book made me laugh and then show up for a publisher meeting with mascara running down my face.




The film's got a good cast list, including Emilia Fox, Ben Chaplin and Natalia Tena (who plays Tonks in the Harry Potter film). You can follow the film's developments on WaysToLiveForever.com.

Sally started to get book contracts just a little bit before I did, and it was fascinating - and helpful - to compare notes about what we're trying to do with work, how we manage our time, the story ideas we're wrestling with, and the films we never seem to be able to get around to seeing.

Another interesting person I met this weekend was the Felt Mistress, also known as Louise Evans. She makes wedding dresses as her full-time job, but she also makes the most amazing creatures out of felt.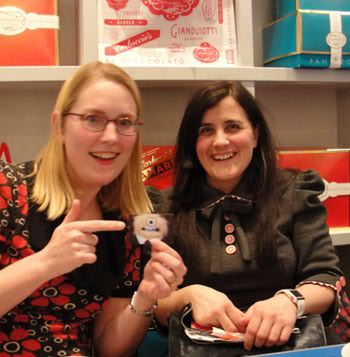 Here are a few pieces: her Serge Gainsbourg and a Modster Couple:




And here's Louise's partner, Jonathan Edwards, Jontofski or Jonathan-E is how he credits his regular illustration work in The Guardian. He's used to working with tight deadlines of a day or so, and his shortest deadline was fifteen minutes (which included reading the article he illustrated). Here he is with Woodrow Phoenix, who's looking very fetching in his cracker hat.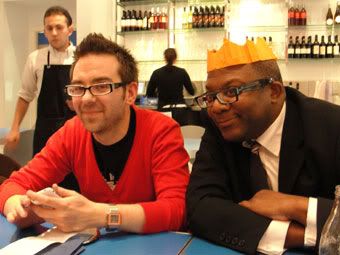 Edit: I just found out from Jonathan that he's the creator of the famous Draw Serge blog! (Have you drawn Serge yet?)