Gary Northfield's not in the studio this morning, but you can sense his presence if you look closely... He spent much of yesterday throwing snowballs at irate people on Twitter.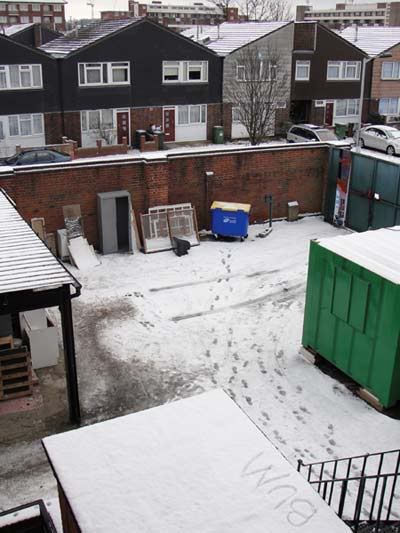 This morning, Hannah, my editor, approved the inside artwork for the extra pages of my Vern and Lettuce book for the DFC Library. So today I'm colouring it, with my feet perched on my hot water bottle.

Just got a call from Georgia at Random House saying they're sending me up to do an event or two at the Edinburgh Book Festival. We're still sorting out the date in August, but I'm really looking forward to that.

I saw
inkstuds had a mention of a comics artist named Corinne Mucha, and I've ordered a copy of her latest comic, My Alaskan Summer. You can preview some of it on her website, looks good.