tallguywrites
) by comics reporter and lovely guy
Matthew Badham
in
Big Issue in the North
. From what I'm hearing, everyone in the British comics community is SO excited to see Darryl's book,
Psychiatric Tales
coming out
Feb 1st
with
Blank Slate
.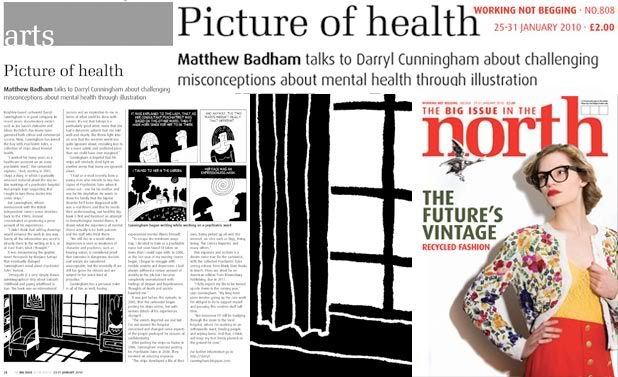 And, hehe, this Russian animation is the funniest thing ever. Thanks for flagging it,
Anorak Magazine
!
YouTube link
...oh wow, there's a whole series of them!
If you can get your hands on this issue, don't miss the interview with Darryl Cunningham (