Lots of good stuff on the web: Have you seen the comic strips Kate Beaton is making, based on Edward Gorey book covers? Have a peek here and here and here!.
Comics reporter Matt Badham interviews Darryl Cunningham about his soon-to-be-launched book Psychiatric Tales.

Vern seems to be getting a raw deal in this Sheep Swap thingie. Naughty Derek! (Read earlier panels here.)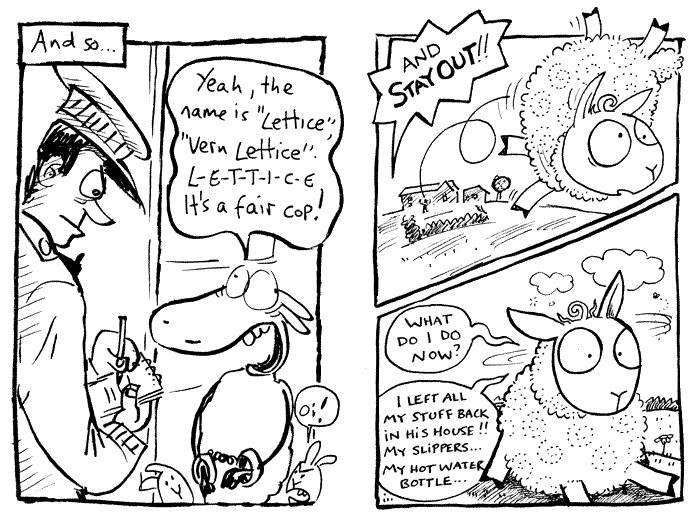 And amazing things coming from the animator guys upstairs! Here's an overview of what Martin Lye has been getting up to:



Martin Lye Showreel 2010 from Martin Lye on Vimeo.