See that little silver-coloured box that Ben Haggarty's holding? It's a piece of natural cube pyrite, and when Ben found it, he wondered what people would have thought if they'd come across it 10,000 years ago... and then the stories of Mezolith began to uncoil in his storyteller's brain.

Hurrah for Ben and one of Britain's most remarkable artists, Adam Brockbank, the authors of the second installation in the DFC Library. And man, Mezolith a corker. Adam's mostly been working in film (he created a lot of the Harry Potter monsters) but I'm so glad he put himself on pages this time.




Our DFC publisher, David Fickling, gave one of his trademark rousing speeches, and made everyone laugh when he said people ask him what ages these books are suitable for. His reply: six... 'til death!

I was excited to see a whole bunch of the DFC Team! You can see what we've been getting up to and visit websites over at the Super Comics Adventure Squad.



Adam Brockbank and Ben Haggarty (Mezolith), back row from left: Lorenzo Etherington (Monkey Nuts), Dave Morris (Mirabilis), Sarah McIntyre (Vern and Lettuce), Emma Vieceli (Violet), David Fickling (publisher), Patrice Aggs (The Boss), James Turner (Super Animal Adventure Squad, John Aggs (John Blake, The Boss), Robin Etherington (Monkey Nuts)

Some wondefully atmospheric pages from the book. My favourite story is the one about the swan maidens. Gary and I were laughing at how much some of the characters look just like Adam. (Which makes sense, he modelled the main character, Poika, on his son.)



Adam in conversation with children's book legend Shirley Hughes, still a great regular on the party circuit. I had a big grin on my face listening to Paul Gravett and Ian Rakoff trying to convince her to make more comics after being so impressed by Bye Bye Birdie, Hughes' first graphic novel for adults.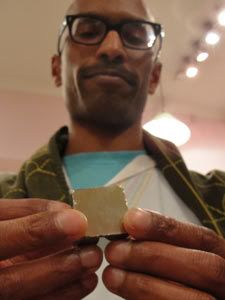 David's wife, Caro Fickling, and Adam and Ben's agent, Suresh Ariaratnam, examining the mysterious crystal.



The Etherington Brothers and John Aggs. Look out for the Etherington's Monkey Nuts, which comes out a month before my Vern and Lettuce!



Shirley Hughes talking with John's mum Patrice Aggs. (The mother-son team wrote and drew The Boss together.)




Random House team, editor Helen McKenzie-Smith, publicist Lauren Bennett and new publicist Rosi Crawley (Random_Rosi on Twitter.)




Thanks so much, Daunt Books for hosting the event! They seriously have one of the most beautiful bookshops I've ever seen.