Panda Panda cafe
.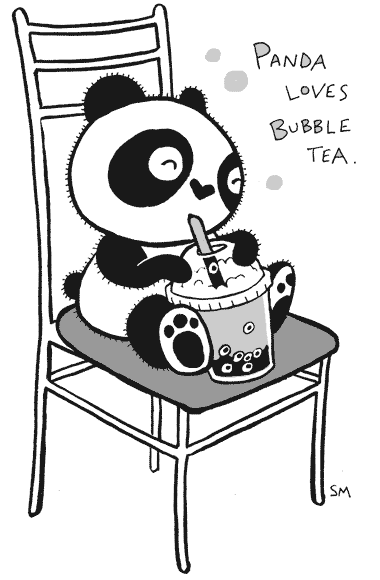 Last night I went to a
Teachers' Evening at the Cartoon Museum
and shamelessly plugged
The DFC Library
for their schools. The Cartoon Museum have an amazing menu of workshops that schools can access, either at the museum or sometimes in their schools. (And Deutsche Bank donated money so the workshops are free for secondary schools, whoa!) The workshops are all tied into curriculum subjects, so the teachers can justify having a fab day out doing stuff they and the kids will love. The teachers there sounded very excited, a lot of them are finding their kids are really responding to comics for art, writing, history and other subjects, and they're looking for some creative backup.
Their
downloadable programme
includes:
*Manga Shakespeare
*Cut-out Animation
*Claymation Animation
*Dreams and Nightmares: create a photo story
*Digital Animation: Mythical Tales (in partnership with the next-door British Museum)
*Creative Writing (featuring Bryan Talbot's murder mystery graphic novel
Grandville
)
*Understanding Historical Cartoons: World War I
*Understanding Historical Cartoons: World War II
*My Mini-Comic
*Caricature You
*Doodle Your Way In (drawing)
*Doodle Your Way In (clay and paint)
Contact person: Learning and Outreach Officer Miranda Lopatkin, learning@cartoonmuseum.org
A few of us were suggesting to the museum staff that they open up some of the sessions to adults; I would totally love to do a Claymation Animation session or the Digital Animaton project at the British Museum. (I might,
ahem
, shadow one of them, for work experience, yeah.) I'm doing a few summer workshops at the museum in August (
details here
) and I'm hoping to do a lot more with them. It's an amazing place, don't miss the current Ronald Searle exhibition that runs until 4 July.
Today's morning sketch is for our fab local