Marc Ellerby
, so I was very glad for an invitation to visit him at work! He set up a children's event at his Waterstone's shop in Lakeside shopping centre and we had a
You Can't Eat a Princess!
Aliens Party.
It was great getting to do a Comics Jam with Marc, but then I looked over at the finished artwork, to find this little girl adding her two bits to it. She was very pleased with her final result and took it home with her.
Marc let me sabotage the front window and till with on-the-spot drawings and his manager seemed cool with it. (Thanks, guys!) :D
These were my two favourite alien drawings from the day.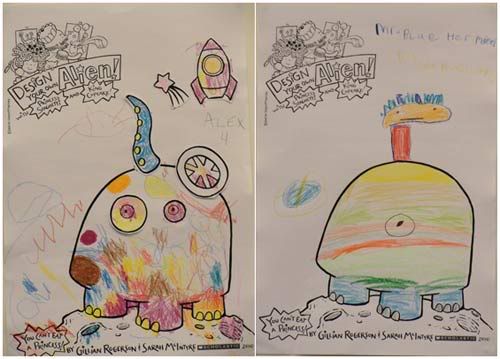 I've been a fan for some time of the work of comics creator