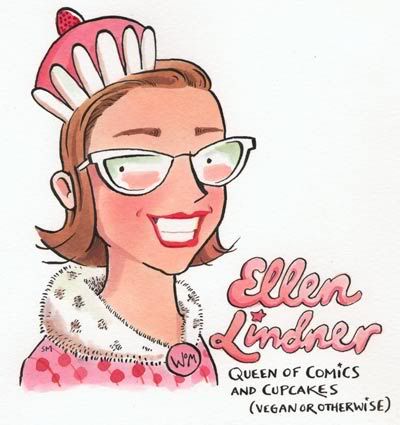 Hats off to my studio mate Ellen Lindner, Maartje Schalkx and lots of other very helpful people for putting on a terrific launch party in Hoxton last night for Issue No.5 of Whores of Mensa. Despite its name (which makes it somewhat difficult to rave about on a children's book illustrator's blog), it's full of great comics by Ellen, me, Patrice Aggs, Maartje Schalkx, Tanya Meditsky, Cliodhna Lyons, Francesca Cassavetti, Jeremy Day, Emily Ryan Lerner, Peter Lally, RIchard Cowdry and Howard John Arey. Click over to its website for artists' links.)

There was a lot of running around and last minute cupcake icing before people arrived (that's Jeremy Day in the background setting up the comics table). But I couldn't help grinning like a maniac everytime I'd overhear Peter Lally carrying on a very wandering philosophical phone conversation while ironing artwork onto the WoM t-shirts.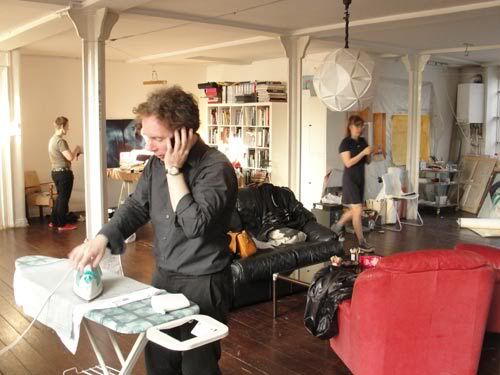 And we had an excellent DJ, one Reginald Frothy. (Thank you, Reginald!) I didn't manage to take many photos, please leave a comment with links if you took any pics, I'd love to link them in!) And if you haven't seen it already, be sure to watch Tony Miles' and Ellen Lindner's excellent promo video over on the Kickstarter page. Thanks so much, Maartje, for hosting!


DJ Reginald Frothy, at your service
More photos over here!