Today was FEAR FEST at Foyles... don't we look SCARY???! Heh heh. I love how Morris the Mankiest Monster is absolutely foul, but there's no real monster fear factor, just a horrible fascination. The kids at Foyles bookshop were as bogey-obsessed as ever and we had a great time making monsters... right next to a tank full of... PIRANHAS! That wasn't too scary - they're behind glass - but then one of the staff told me Marcus Sedgwick once had to stick his arm into the tank to fish out a book, with the piranhas still in it. Okay, that's slightly edgy stuff.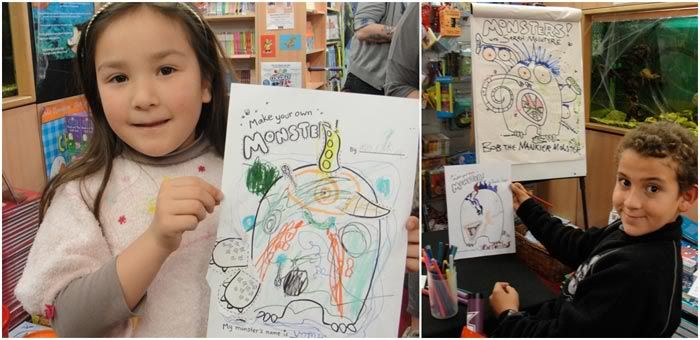 Foyles will host several more Fear Fest events on Sun, 31 Oct, with Sarwat Chadda, Sam Enthoven, William Hussey, Cliff Mcnish and L.A Weatherly. Some of them might be scarier than mine.




Here are the fab Neil and Jeni, who made the event a great success. (Thanks so much!) They gave me a goodie bag which included a rather sinister-looking cupcake, complete with big, gory eyeball.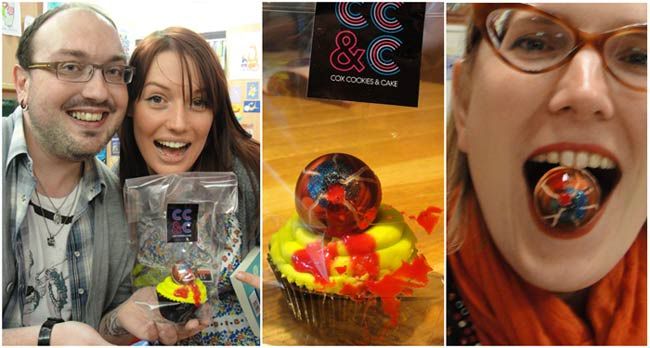 I'm off tomorrow morning with DFC colleague John Aggs and studio mate Ellen Lindner to paint murals in Nottingham Market Square for two days. We'll each have our own lounge space at Game City, where people will be able to play video games while we do graffiti on the walls around them. I've never done anything like this, but I'll let you know how it went.

I just heard from Mei Matsuoka that she's going to be at the Sheffield Children's Book Award Ceremony on 23 Nov, along with Morris the Mankiest Monster writer Giles Andreae and me. (Morris is shortlisted.) Mei's fab (she illustrated The Great Dog Bottom Swap), really looking forward to seeing her. (Here's my post about her visit to our studio.)

Apologies if you've sent me a lovely e-mail and I haven't answered it yet. I have a terrible backlog of correspondence and, while I'm loving this eventing thing, I'm teetering a bit and I think I'll really welcome getting back to picture book work. And I'll need to do so very soon, as the deadlines are LOOMING. Yikes.