The next few weeks are possibly going to be the most intense working weeks I've ever had. But already there have been some lovely little interludes, such as spotting a new speech bubble on our guard sheep at the studio door. Not only that, but Ms Deadlyknitshade had done a complete Mary Poppins sweep of tidying up the whole place while I was away in Bishop's Stortford. Wow.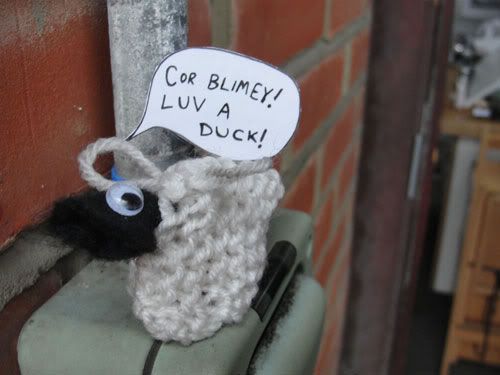 On my way up to Liverpool Street Station on the tube, I noticed a bunch of lovely clocks and snapped a couple photos. I spotted the first one at Whitechapel station and the other at Aldgate East.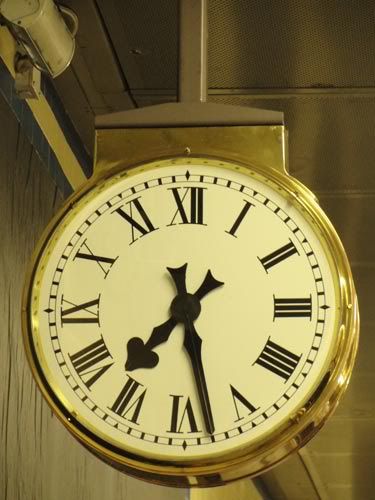 I mentioned this in my last post, but I don't think I gave it enough of a shout because there are some AMAZING comics online - for free! - from some of Britain's leading talent. They're family friendly, but not just for kids, and you can find them all at Comical Animal,
comicalanimal.com. Issue 2 is out now!





The aestetics of this strip by Fred Blunt in Comical Animal made me incredibly happy. (Here's Fred Blunt's blog.)



And more good news for comics lovers, my fab studio mate Gary Northfield has just started up a blog where he's going to post a new episode to his comic every Thursday! Go have a peek at what he's doing on his Stupidmonsters website. One of the best things about sharing a studio is getting to peek at what the other people are working on, and Gary's been turning out the most amazing pictures these last few weeks for a book he's doing with Walker. He does such fab loose, funny drawings, it's terribly distracting when they're only a few feet away!




And the festival in Bishop's Stortford continues apace, you can catch a glimpse of the next day's events on Steve Cole's blog here. Keep an eye on my website here to see what other events I'm doing. ...Okay, back to painting! *waves in your direction*