Everything I've been doing today has been so bitsy that it's been making me very cross. I wanted to draw something simple and FINISH it. Then I slipped over to Steve Cole's blog and saw a fabulous Astrosaur drawing by one 7-year-old Tom. Sometimes you see a kid's drawing and thing, man, I wish I drew like that! So I drew a frustrated self-portrait, me in-the-style-of-Tom-drawing-Tegs.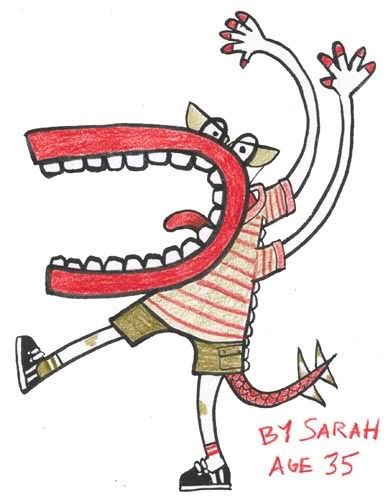 Tom's original drawing (which is still cooler than mine):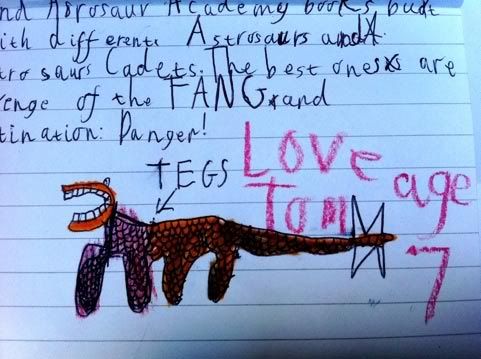 Then I thought it looked kind of cool, in an Aztec pattern kind of way and thought a whole herd of them on the rampage would make nice giftwrap. Actually, I'd quite like an umbrella or a scarf with this pattern on it.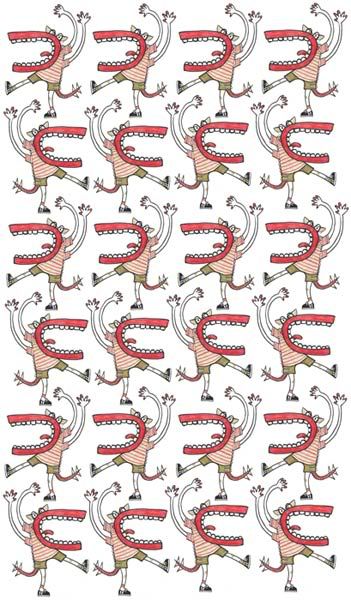 RAWR! I feel better now.