Monsterville
at Stratford's Discover Centre! If you haven't booked your tickets yet for the family Monsterville Opening Day this Saturday, you might still be able to
book them here
. Oo, and I notice they've just posted a the new
Monsterville summer events schedule here
.
Here's my Beauty & Beast salon in progress: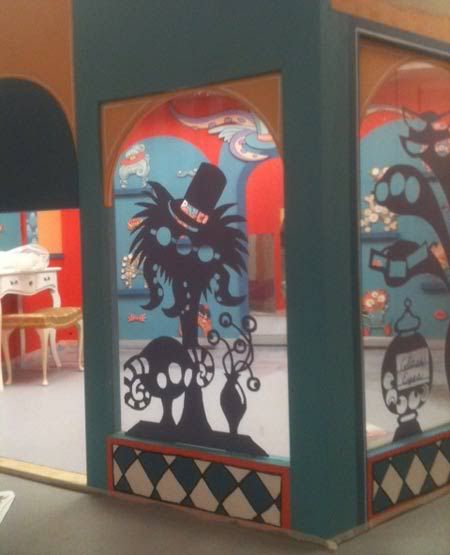 And
Neal Layton
's bandstand's looking smashing.
This is the first I've seen of
Ed Vere
's wild forest approach to the village.
A little glimpse into the Lolliplops cafe interior:
And Neal's Monster Gallery. I'm so curious, what's going to be inside it?
(
Click here and scroll down to see earlier Monsterville posts.
)
So exciting, here are some more photos of the work going on to build