These Out of This World postcards came in just a few minutes ago from Jill in Geneva: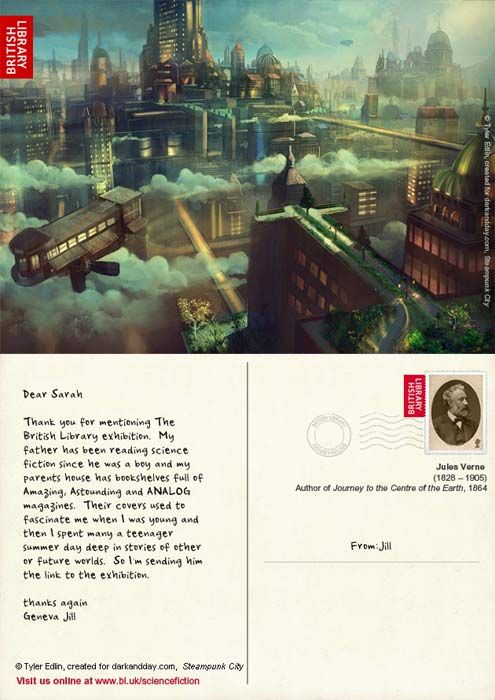 Image by Tyler Edlin, created for darkandday.com, Steampunk City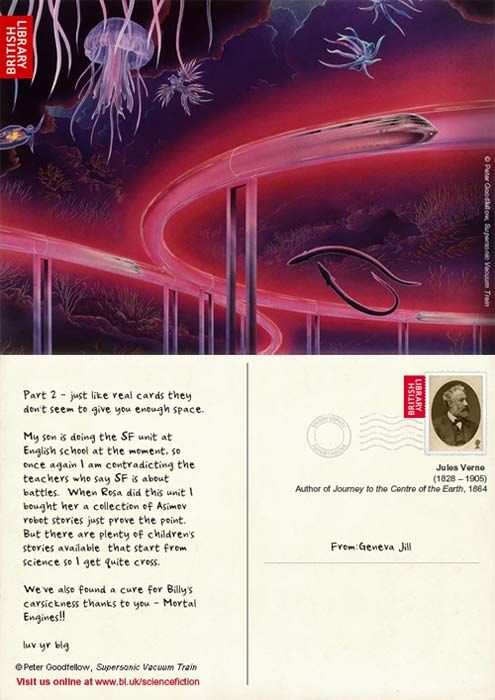 Image by Peter Goodfellow, Supersonic Vacuum Train

Did you know that Mortal Engines is a cure for car-sickness? I did not know this. Thanks, Jill! :)

Out of This World: Science Fiction but Not as You Know It runs at the British Library until 25 September. More postcards here.