**Only one more day!** Get on over to London's Science Museum to see the amazing STITCHED SCIENCE exhbition, organised by my super-yarnstorming studio mate Lauren O'Farrell (aka Deadlyknitshade on Twitter) and her sister Natali O'Farrell with marvelous contributions by the fab folk at Stitch London. Details here!




Here's Lauren being interviewed about the exhibition. Hee hee, alien eyeball tiaras are just so dang useful! (Here's a free downloadable instruction sheet if you'd like to make your own... scroll down to the bottom of the page.)




I posted some photos earlier of this great crocheted skull and you can just about make out here a bunch of viruses and antibiotics at war in a boxing ring... very, very cool.




A stitched section of brain affected by Multiple Sclerosis (much enlarged):





A beautifully embroidered radiation mask, worn by one of the Stitch London members during her treatment: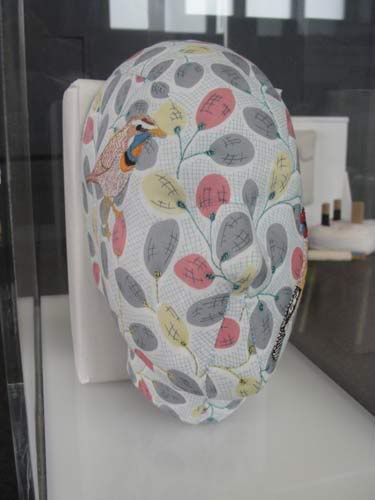 Professor Brian Cox and a volcano: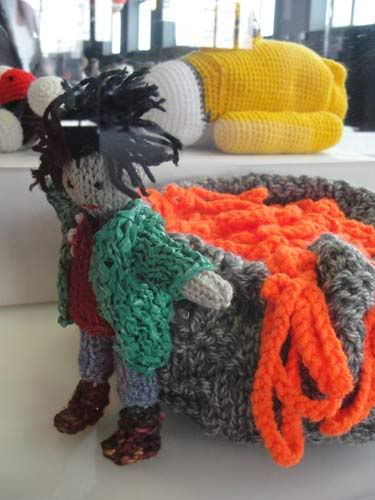 Stitched pill box:




This lab mouse with an implanted human ear was stitched by comics' very own Philippa Rice!




My stitched 'Mini Me' is the over-large one with the yellow hair and no arms, next to Alex Milway's yeti.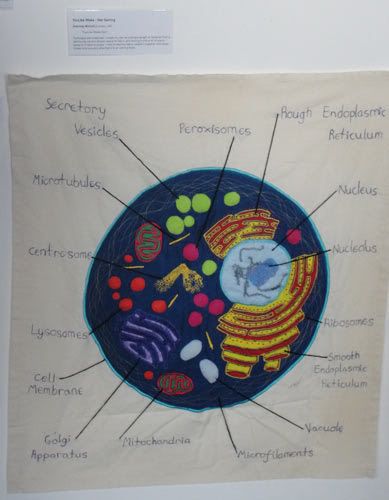 My friend Bridget Hannigan with Plarchie the squid (who has his own Squid-a-rama blog!)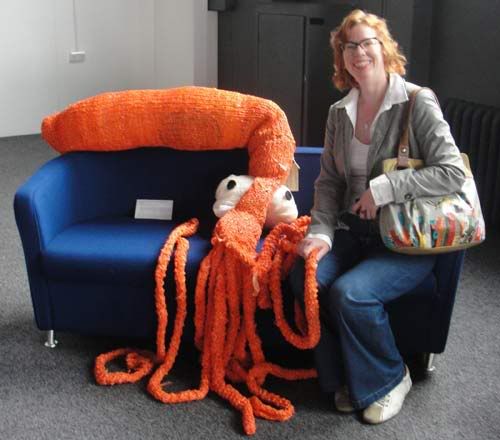 Mars just isn't complete without little Martians...




Congratulations on an amazing show!!! And this is only a little peek, there's loads more on display, so you'll have to go along to have a look. Here Lauren and Natali combust after weeks of putting yarn before things like sleep.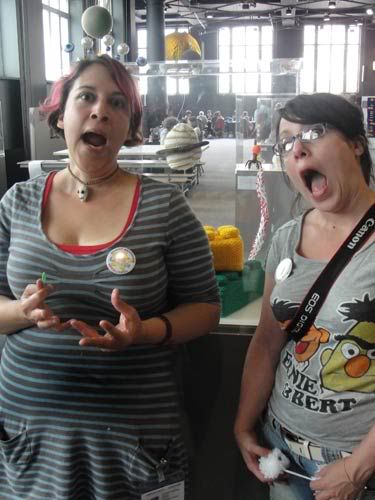 Go and see the official photos over on the Stitch London blog and the Stitched Science website! And if you like making things and being generally crafty, be sure to sign up for the Stitch London newsletter!