I was meeting some family friends for lunch in town and on the way back, dashed through Soho to see Gosh! Comics new shop, which just opened today! I've absolutely loved their shop across the street from the British Museum, so I was a bit concerned when I found they were moving. But I can report back, all is well. In fact, the new shop is even BETTER!




It's on Berwick Street, so if you're walking along Shaftesbury Avenue, cut up between the Apollo and Gielgud theatres, through the arch under Maurice House (along a street of slightly ill repute) to Berwick Street Market, and it's the first building on the right, No 1.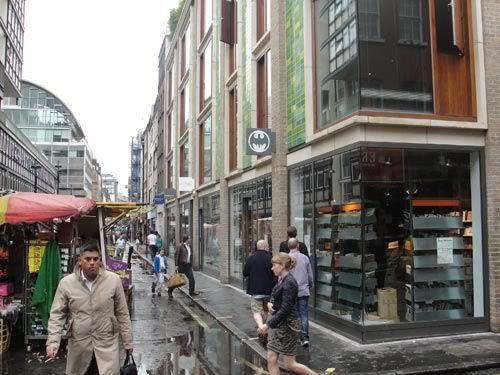 There's so much space inside! Here's Josh, the owner, unpacking boxes:




That's Andrew the shop's manager on the far left, Hayley at the till and Steven helping Josh unpack.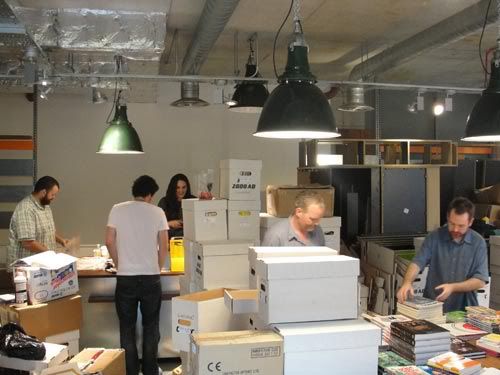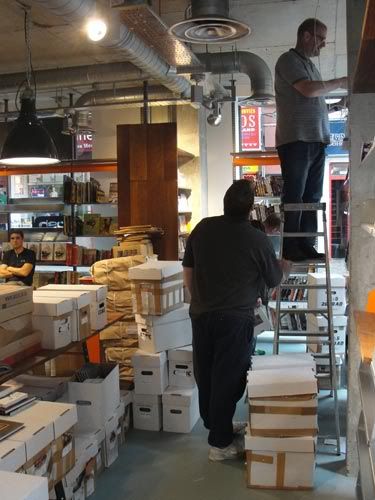 If, for some odd reason, you're not at Caption Comics Festival in Oxford this weekend, here are details about the Gosh! launch party with Dave McKean: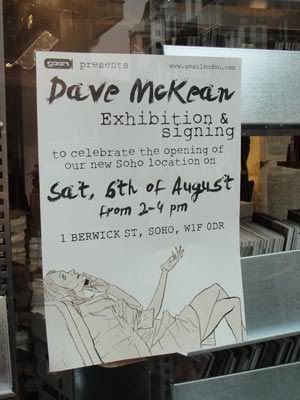 The space is huge! It wraps all the way around the corner; there's also a big downstairs, but they were painting the floor down there and it hadn't dried yet.





And back through the alleyway...




Oh, and go have a look at the remarkable James Turner's new Handy Guide for Making Comics.