Last night, I came home dog-tired and cheesed off about how my job description seems to have changed from picture book creator to professional e-mailer, when all I want to do is draw and tell stories. These chappies cheered me up a bit. (Several elements of their dirty kitchen appear in one scene in my picture book Morris the Mankiest Monster.)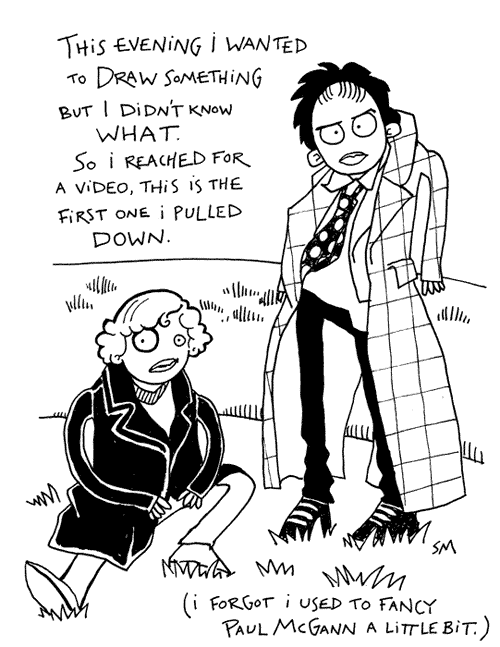 And I slapped together a few last pieces of film footage I shot while I was in China last month. Here are some of the bits of silly plastic and rubber we saw for sale on our travels. I bought the splat pig for my studio mate Gary and he likes to throw it at his lightbox. Those little dancing fluffballs... I swear there weren't any strings attached; I can't quite figure out how they work.



If you haven't read my China adventure comic, it's still online; you can read it here on the David Fickling Books blog. (And go back there to see my writer friend Candy Gourlay's latest fab entry.) Thanks ever so much to Richard Bruton at Forbidden Planet International, Tom Spurgeon at The Comics Reporter and Brigid Alverson at Comic Book Resources for featuring it on your websites. I've rejigged it slightly so you should be able to click right on through from Entry No. 1.




There's also a great write-up of The DFC Library books over on Broken Frontier comics website. The new reincarnation of The DFC, The Phoenix Comic, will be looking for high-quality comics contributions, so if you're interested in hearing about it, do come along to the Society of Authors/Comica London event on 13 Sept to hear editor Ben Sharpe speak on our panel. (Huge apologies that it unintentionally conflicts with the Society of Children's Book Writers & Illustrators Professional Series talk by Kate Wilson from Nosy Crow, about children's books and apps. If you're in London, want to publish for kids or young adults and aren't at one of these two events... then what are you doing?!)

Broken Frontier also interviews Kenny Penman, my Blank Slate publisher of the exciting new Nelson comics anthology, launching in November at Thought Bubble in Leeds. (I'll be there manning a family activity table with Gillian Rogerson, fab writer of You Can't Eat a Princess! and You Can't Scare a Princess! and pop over for the Nelson launch.)