Is it boot weather yet? Oh, tell me it's boot weather. I have new boots!




A few things coming up in London, if you're around. TONIGHT, come over to 1 Berwick Street in Soho at 7pm for the first Gosh! London book club meeting, featuring Watchmen by (oh, who is that by again? I forget. Some beardy guy and another dude who just happens to be giving a talk at the same time at the Cartoon Museum) and Tozo by my fab friend David O'Connell. Here's the Comic Gosh!p Facebook page, if you want to let them know you're coming along.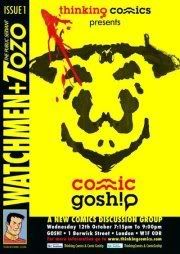 And TOMORROW! The marvelous Etherington Brothers are launching their amazing new comic with David Fickling Books at 6:30 in Daunt Books, Holland Park. I can't wait to see the book, called Baggage; come along for the party, it'll be a good one! It's the same size and shape as our other comics with the DFC Library, so it'll fit neatly on your shelf with Monkey Nuts, Vern and Lettuce, Mezolith and all those other fine comics...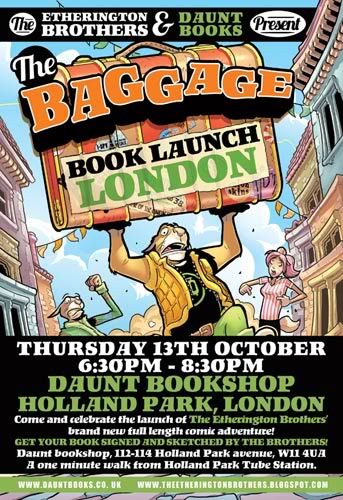 And one more thing, the David Fickling Blog has a new theme this month: it's authors are talking about retellings of old stories. My favourite recent retelling is Don Quixote, retold in graphic novel form by Rob Davis, but you can read other people's thoughts on the topic over on the the DFB blog here. You'll find my post and others by Adèle Geras, John Dickinson, Richard Collingridge (Oo, lovely Robinson Crusoe pics), Melanie Welsh, Linda Newbury and Candy Gourlay.