Oh my, there are SO MANY upcoming exciting things, it's making my head spin. Let's start with the Saturday after next. If you can get to London, Comiket on Saturday, 12 November, 11am-6pm, will be a great time to come meet your favourite comic creators and make some new discoveries, too!




The new venue near Liverpool Street station is beautiful, at Bishopsgate Institute. The DFC Library will be well represented, with this signing schedule:

1.30-2pm: I'm signing! If it's a bit quiet, and you have your sketchbook along, I might also do a little comics jam story with you. Good times.
2.30-3pm: Adam Brockbank, the artist behind Mezolith and many of the monsters in the Harry Potter films
3.30-4pm: Neill Cameron, writer and artist of Mo-bot High and drawer of kick-ass robots

Thanks to everyone who's congratulated me for getting long-listed for next year's Kate Greenaway illustration award for my book with Anne Cottringer, When Titus Took the Train. Fingers crossed!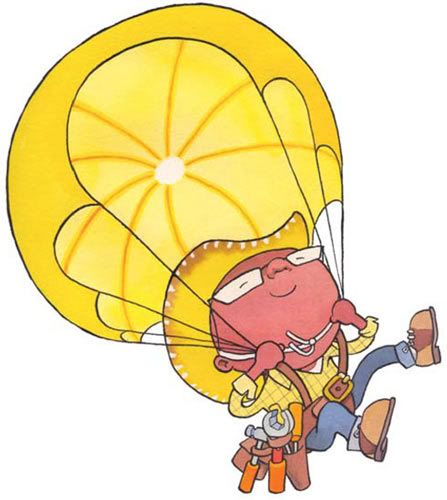 Here's the animation Anne and I made for Titus (apologies if you've seen it already):



It's quite an exciting list because I can count quite a few friends and good acquaintances on it, so I want lots of people to win, including Viviane Schwarz, Mini Grey, Chris Riddell (all three double long-listed!), my Monsterville colleagues Neal Layton and Ed Vere, Mei Matsuoka, David Roberts, Axel Scheffler, Chris Wormell, Tim Hopgood, Leigh Hodgkinson, Oliver Jeffers, Louise Yates, David Lucas... all of whom have appeared on this blog at one time or other. And quite a few on the Carnegie Medal long list, too! Hello, everyone! *waves in congratulatory way*

And lots of Nelson anthology events coming up, get read for NELSON WEEK! I'm taking part in three of the - Thought Bubble Festival, The Cartoon Museum launch, and the Gosh! comics shop signing, but I have so many friends involved that I'm sure I'll be at all four events. Do come along, this anthology's going to be amazing!!




Here's a single panel peek at my entry, about the main character in 1973, when she's five years old. The guy on the left is her dad, the lady is, well, I'm not telling.




Okay, a few more photos I've taken in the past few days with my new camera. Gary and I just went to the art shop near Brick Lane and there's a huge stork painted on the wall:




Here's the sweet shop that tempts us most horribly to pick up biscuits on our way to the studio. I kind of like how the photo came out with the puddles.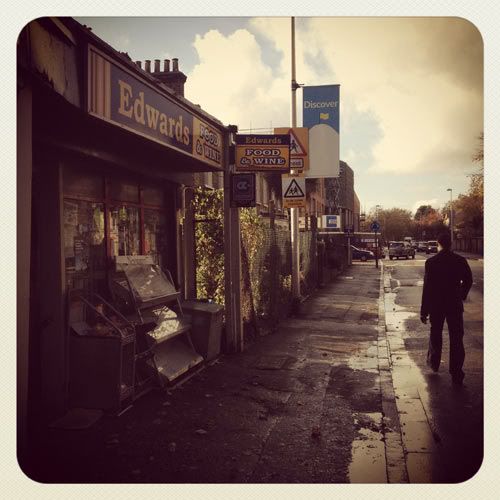 And our very bossy but quite sweet neighbour cat, Chester, being held by my web designer, Dan Fone. Chester rocks. From side to side a lot, but also he is a fabulous cat.