Just a few things from earlier today... Here are some notes I made for a story I'm co-writing with a friend.




This is one of my favourite views in London, looking up Deptford Creek. I love the colours and the patterns of boxy shapes.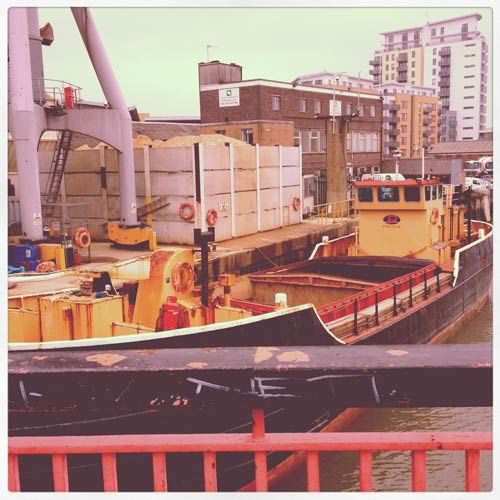 I always smile when I pass this plaque, it's nice to think a very fine dairyman once lived there.





Back in the coffee shop, they have lovely metal bean dispensers.




And here's the view across the street. Nice window, someone's put a bird on it!