Here's a picture I drew this morning of me painting my lovely boat. (I don't actually have a boat, except for one that's plastic and three inches high, but it's a nice idea anyway.)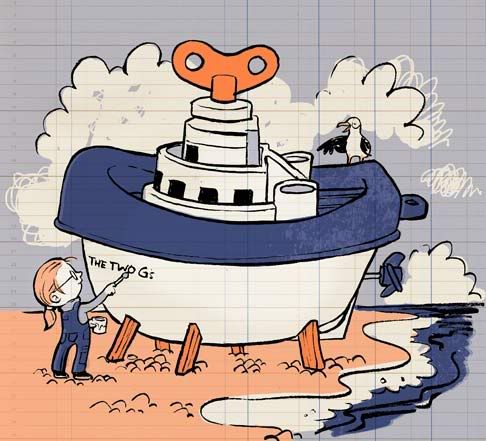 The name of the boat, The Two G's, is for my dad, 'cos we love a bit in a film called Local Hero, where, well, actually, I'll just show you. It's about 30 seconds into this clip.



Don't forget, Comiket this Saturday!