I'm feeling a bit out of practice with my tree drawings, so I headed back to Greenwich Park to get back into the swing of things. It started raining, so I didn't have a chance to finish, but I had a nice chat with a man who had an old dog in a pram, and a French lady carrying a huge armful of baguettes.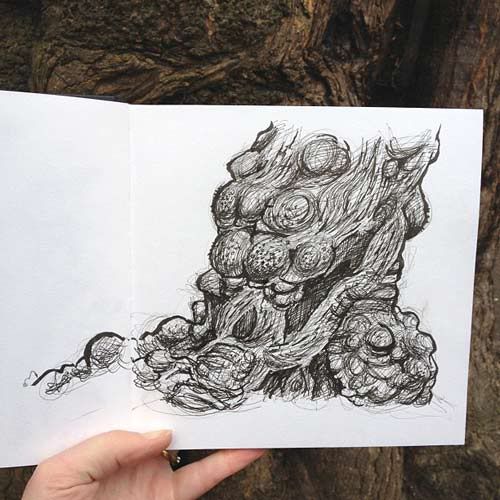 Have you seen this? Despite his son coming down with chicken pox, the excellent Neill Cameron is posting up a holiday Mo-Bot Blog Week! Go have a look at his daily drawings! Today's is MO-BOT HOGWARTS.




And it's always worth keeping an eye at what the frighteningly prolific Jamie Smart is getting up to! This time it's LOOSHKIN, the GAME.