In my last post about the Paris Manga & Sci-Fi Show, I said I had a blast, but also that the concrete out-side-the-ring-road setting felt a bit odd, that it could have been in any city. But my last day and a half wasn't like that at all, when I went to stay with new friends in the heart of the city, in Montmartre! (If you've seen Amelie, yes, just there.) ...I've a feeling we're not in London anymore, Lettuce!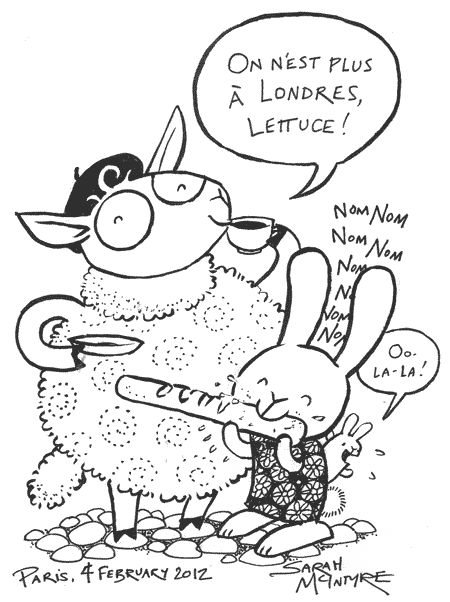 I knew the Brink-Morrisons a little bit from some of my events, and I'd interviewed Emma for my blog and posted another interview when she won a big illustration prize, but I was rather red-cheeked when I plucked up the nerve to ring them up, out of the blue and say, 'Um, would you mind if I crashed on your sofa for a night?' But they were lovely and welcoming, and we got up to all sorts of drawing fun. Here's us all sketching on said sofa! (Although they gave me a bed, I didn't sleep on the sofa after all.) Emma drew me on the left, Luc drew himself in the middle, and I drew Emma on the right.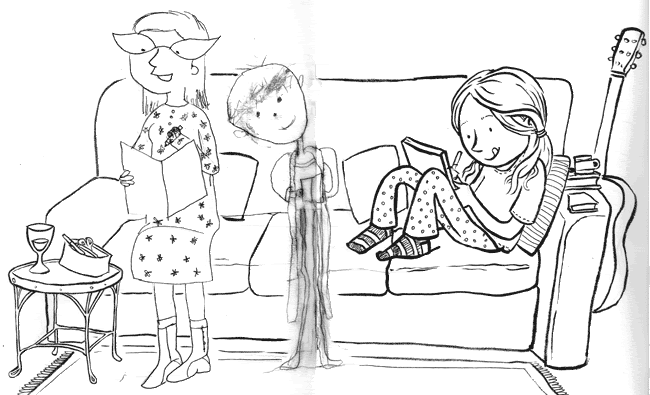 I had a great time going through the whole family's sketchbooks. Here are some Vern and Lettuce drawings Emma did earlier for her Page 6 of The Pickle:




And a couple pages from Barbara's sketchbook. (You can see larger versions here.)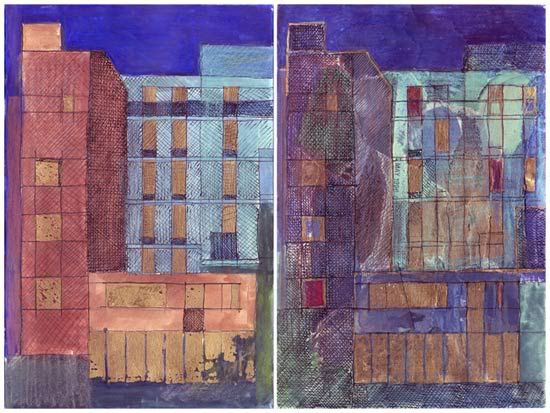 My drawing of the family at dinner: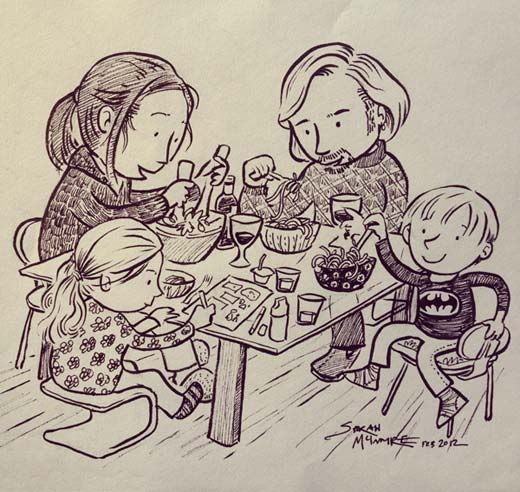 Here are Rob Morrison (@morrisonbrink on Twitter) and Barbara Brink (Tweet name @bbonthebrink). They're English, and when Barbara grew up in Oxford, she had Philip Pullman as her English teacher. He even wrote a bit of his book Count Karlstein for her, to act out in the school play!





Barbara and Rob both trained as architects, although Barbara works more with graphic design these days, and has a real love of pattern, which you can often see in the glimpses of Paris on her amazing photo blog:



Barbara's had a lot of experience doing graphic design on publications for clients such as UNESCO, and if you're interested in commissioning someone who works fluently in English, French and some Swiss-German, you can see her design portfolio here:




They live in a house that they converted from a garage space, and it's amazing, all the architectural tricks they used to make it a truly beautiful, full-of-light place to live. Here's their architecture website:




A drawing I made of Rob: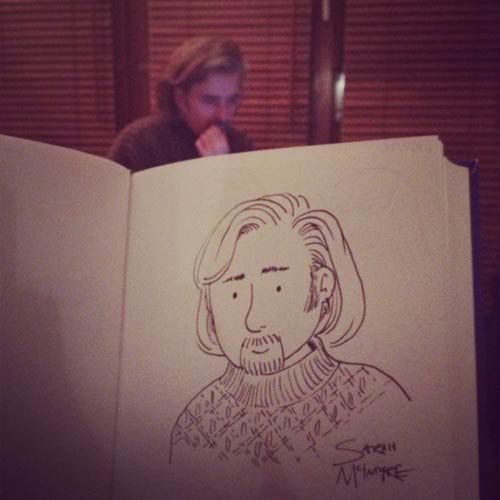 Here's another peek at Emma's sketchbook, some day-to-day scenes:




Barbara took me on a lovely walk around her neighbourhood, and on the way back, we were lucky enough to catch the door open of Les Fusains, a private network of streets behind this facade: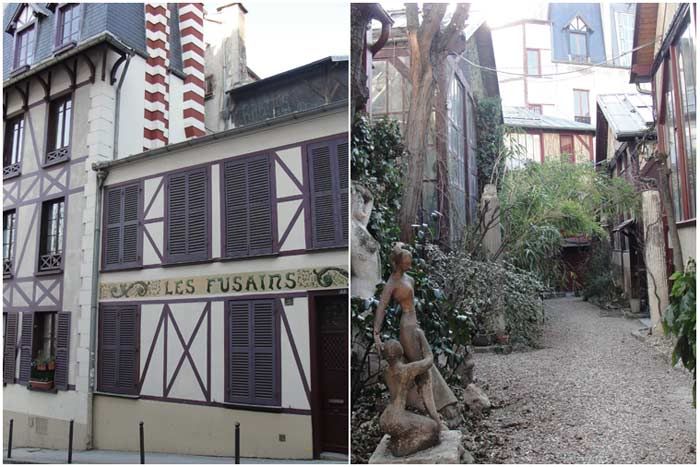 It's magical back there, all these little twists and turns of an old artist community, with bits of sculpture and wall decorations everywhere. Amazing!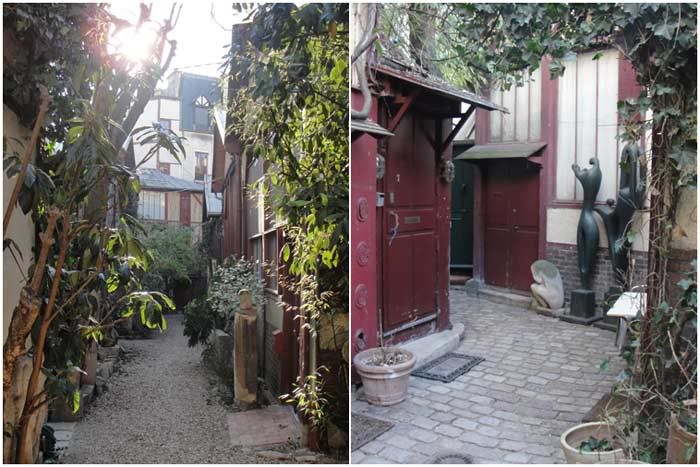 We picked up lunch from a bakery with a mouth-watering assortment of pastries and confections... and MACAROONS! With fresh raspberries! I don't think there's a more perfect sweet in the world than this objet d'art: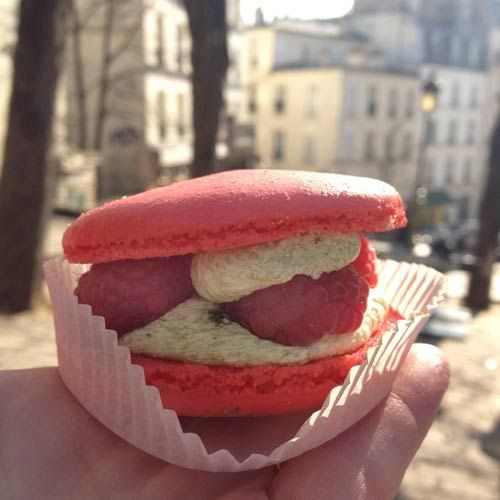 Here's the bakery, Coquelicot (which means 'poppy'), on 24 rue des Abbesses. I am partly just blogging it so I don't forget the address and I can go straight back there next time I'm in Paris! Yum and double-yum.




And here's another comics interlude, from Emma's sketchbook. She's very talented for a ten-year-old!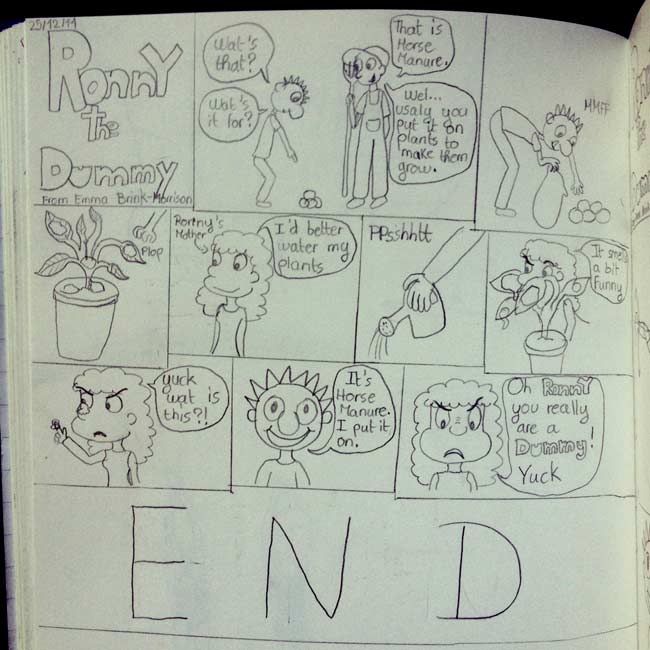 Some street graffiti with newspaper collage: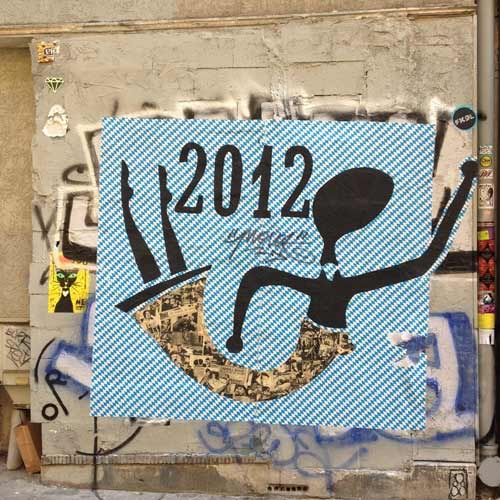 Emma's done loads of amazing drawings, but I'm especially pleased to see that she's turning them into stories. Here's a three-page comic from her latest sketchbook: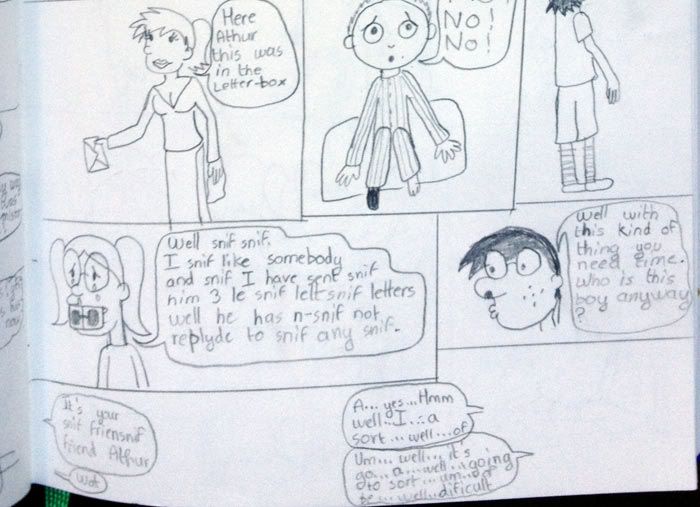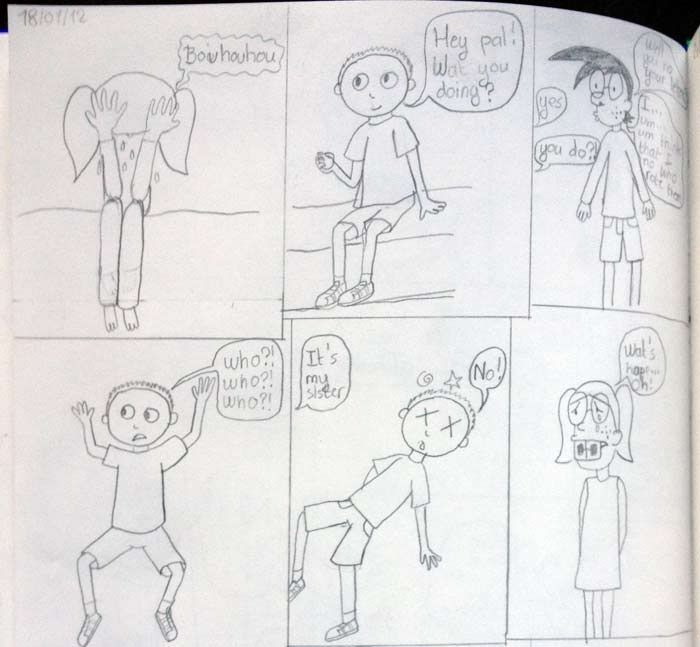 And Emma's Nelson drawing! (I gave the Nelson anthology to her parents, because it's not strictly family-friendly, but I'm glad she had a peek anyway.)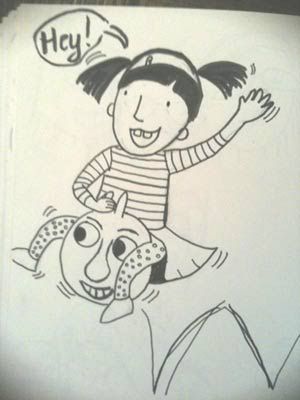 A huge thanks to the Brink-Morrisons for hosting me, and making my trip so marvelous!