on Facebook
...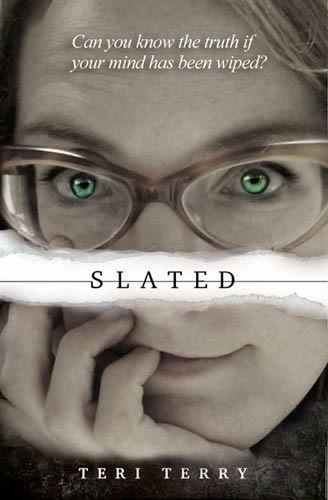 Congratulations to Teri Terry on the publication of her debut novel, Slated!
And the good ol' supportive team at the excellent
Society of Children's Book Writers & Illustrators
couldn't let it launch without a bang. I haven't read the book yet, but I'm heading over to Teri's
Slated website
and her
Author Facebook page
and
review by SCBWI member Ness Harbour
to find out more. I can
so
identify with memory erasure - that's mostly why I keep a blog - so I'm sure this book will interest me.
(Great idea, Jo Wyton, and well done, Candy Gourlay for Photoshop wizardry and rallying the troops!)
You might see book covers a bit like this popping up all over the Internets today, particularly