Discover Centre
.) See the
PULL ME
sign? My dad used to have me pull his finger and a dreadful thing would happen, and that experience still influences my work today...
Director Sally Goldsworthy approached me about working together with tall beardy man
Philip Ardagh
on a story: Philip would tell the story, and I'd work with their team to create a series of interactive pictures to go with it online. Philip writes (on Facebook, which I just nicked):
DOWN THE PLUG HOLE, written by me and illustrated by Sarah, is of course, brilliant. The rest of the stories may be a bit ropey, but who cares? There's always ours to look forward to and then back on AND it's an official part of the Cultural Olympiad... the part bearded/part American part.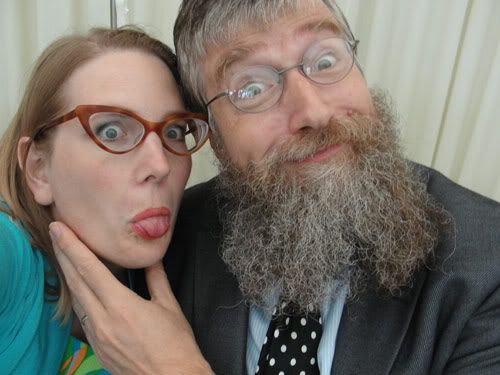 The Discover Centre plans to unveil them week by week, along with a great programme of stuff that encourages kids to make their own stories. Illustrators include fab people such as
Chris Riddell, David Roberts
and
Guy Parker-Rees
, and excellent writers
Michael Rosen, Malorie Blackman, David Almond, Jamila Gavin, Andy Stanton
and four kids from east London.
Here are more StoryCloud details
, and I'll give you a shout when the whole thing goes live on
18 June!
Now here's something I've been involved with. (Remember Monsterville? Well, these are the same excellent dudes at the