Yesterday I spent the day in Brighton with a lovely illustrator friend named Jo Moore. You might remember an earlier post I made about visiting her studio.) Here's a drawing I made of her and the yummy tea bread she baked.




Jo loves dressing up as much as I do, and we had a great time going through her wig box. Don't we look luverly? Jo has two dressing up jobs: she's one of the main forces behind Usborne's Sticker Dolly Dressing books, but she also works part-time for fashion illustrator David Downton. He gets these incredibly posh frocks to the studio and very often she's the one who will model them so he can draw them.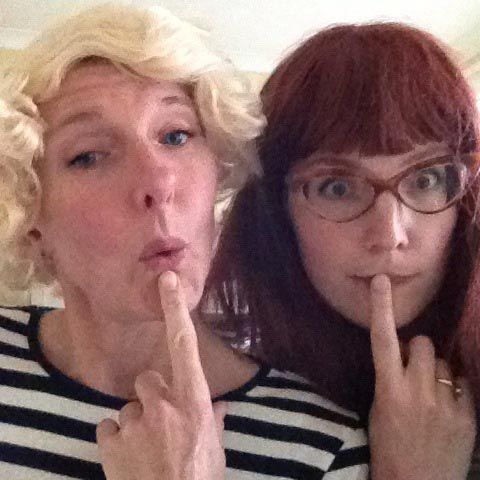 We were going to a party that evening and decided we would go be-wigged. Here's me modeling my new look in front of a watercolour painting by her partner, Laurence Wallace.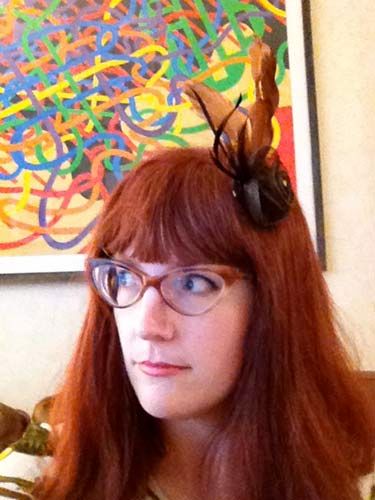 We totally rocked the wig look.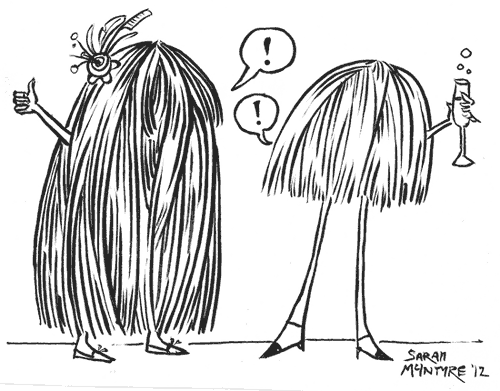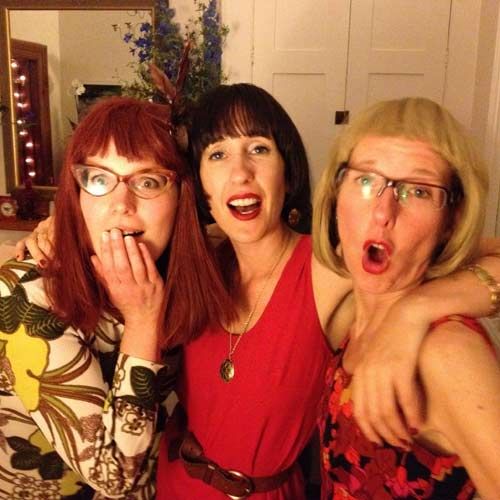 We also had fun running around town, and we popped into Castor & Pollux art gallery in the arches by the seafront. Two guys run it, Robert and Mike. Here's Robert, in front of a lovely print by Paul Blow.




Prints in the gallery by Anita Klein and Dick Bruna:




And Mike Levy at his framing/printmaking/porcelain-baking station.




A quick stop by Dave's Comics: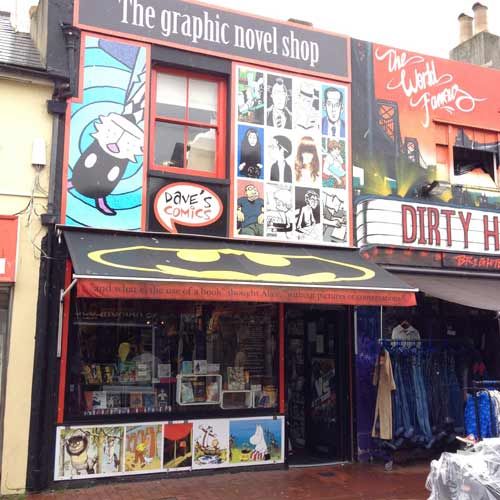 And some graffiti. (This is how Jo's hair usually looks.)




I met Jo at a gathering of the Brighton Illustrators Group. Jo used to be my friend Philip Reeve's flatmate and she put me up for the night after I did a talk. It was fun going back down to see her again. Here's the building that used to be the bookshop, Read All About It, where she and Philip worked, before she became a full-time illustrator and Philip became a full-time illustrator, then a writer.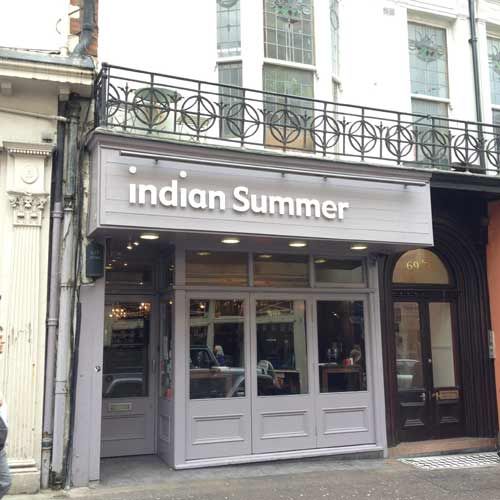 The weather wasn't great - bracing is the word - but this merry-go-round looked very bright and cheerful.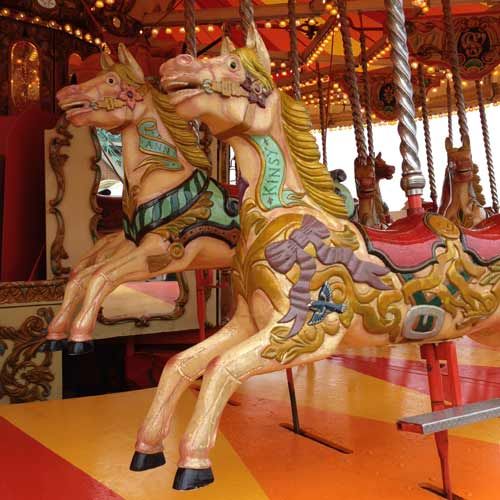 It's proper old school, you can see an old organ in there, and the little figures ring their bells in time to the music.




I like the all-day scratch card bus pass Jo gave me; makes me feel like I've just won the lottery.




Amazing Brighton Pavilion. I always forget the history, and Jo did a great job telling me about the flamboyant Prince Regent who so magnificently misbehaved there.




I could have spent years just reading the books in Jo's house. Here's a rather cosy selection: