Oh boy oh boy oh boy... if there's one thing I get excited about, it's cake. I'd been looking forward to this outing for weeks.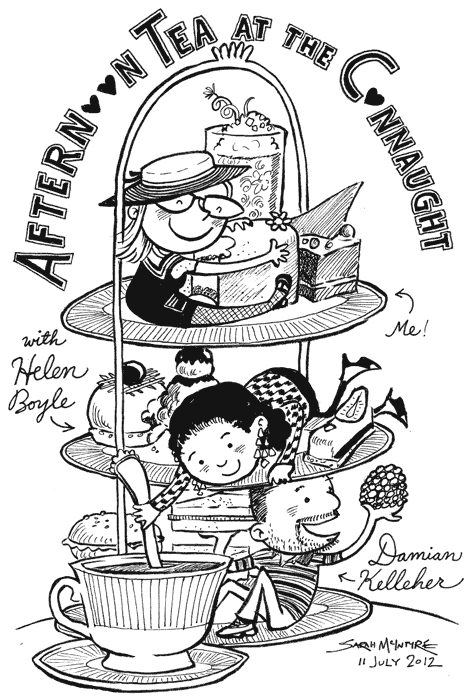 Writer and project manager Damian Kelleher took tBk mag editor Helen Boyle and me out for Afternoon Tea at the Connaught Hotel to celebrate a successful ad campaign we'd done for Kids Week West End theatre promotion. (Apparently ticket sales broke all sorts of records, including one with Ticketmaster. Cool!)





They had the most AMAZING jam selection. All these interesting combinations - 16 varieties - such as raspberry jam with violet, wild bilberry, rhubarb with mint and something else, some white-wine-based affair... I can't remember, but it was great fun picking out four. Here's the Jam Master (is that what you call this guy?):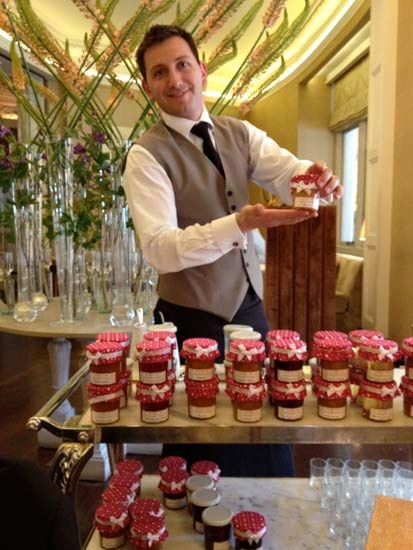 I gave my new hat its first outing: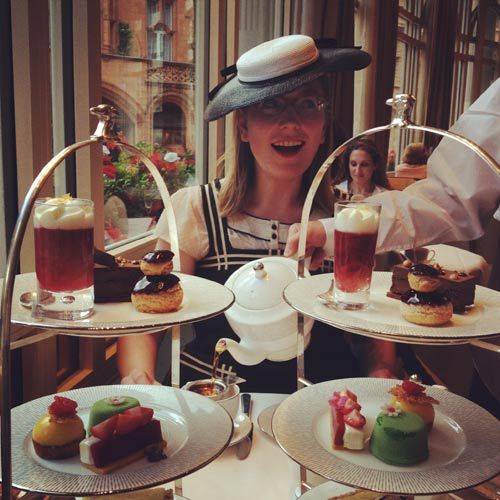 Okay, a few more photos just 'cos it all looked so nice.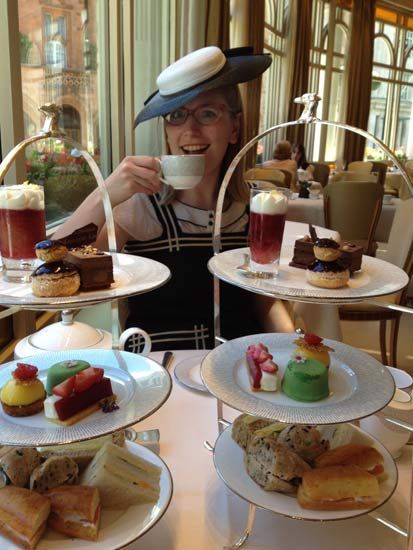 Photo by Helen Boyle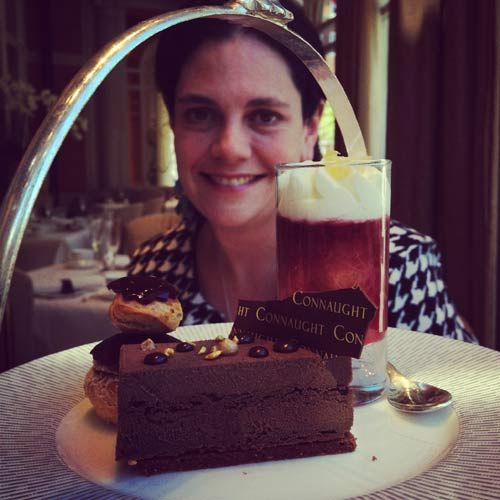 And the only drawback to wearing an asymmetrical, front-fitting hat is that when I take it off in the evening, I have a big dent in my forehead. It's pretty awesome, I could insert a chocolate Pocky stick into it to save for later.





Hey, did you see that Garen Ewing just did his take on Grant Wood's American Gothic painting? (See my last post about it.) It's called Evelyn Gothic and celebrates his new American Rainbow Orchid book deal. Congratulations, Garen!




Ah, and here's comics creator Sean Azzopardi's American Monster Gothic version!




And this one in coloured pencils by Candice Hartsough McDonald in Indiana!