Today you can see the interactive story I made for the Cultural Olympiad with Philip Ardagh! It's called Down the Plughole and stars a little boy named Morris who goes just there.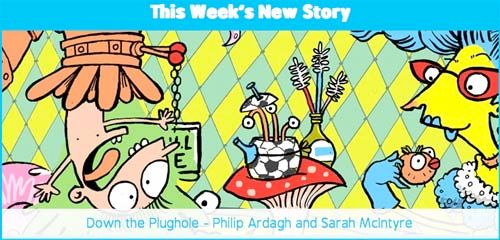 Philip reads the story and you can read along, karaoke-style, then you can have clicky-click fun all over my intereactive illustration (there's a 'Pull Me' sign! and a bare bum!), then go on and finish the story yourself, for the Discover Children's Story Centre's web gallery. Go on, try it!





Here's the video the Discover team shot in their offices. I mention a bathtub that doesn't actually appear in my illustration, and that's because Philip and I were the guinea pigs; we went first and tried out a few things before Neal Hoskins and his team at Winged Chariot Press settled on the format they used for all the stories.



Here are a few outtakes from the bathtub scene. You could click on soap and a sponge and Morris himself to make things happen in the bath. The one with the green bubbles would've had a kickin' sound effect, but I'll have to save that for later. :)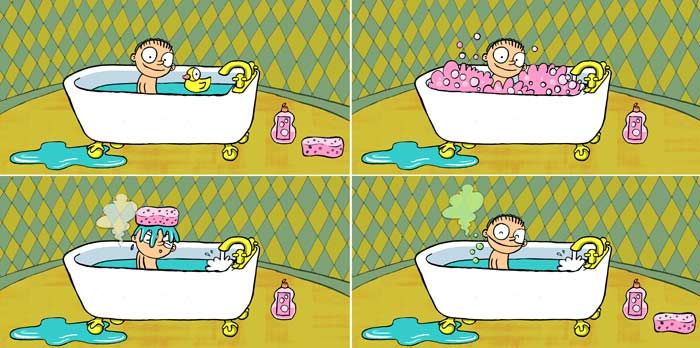 Check out the other amazing illustrations! Go to the website now, scroll down under 'More Stories', and you can click all over them and make things happen. Here's David Roberts' picture for David Almond's story: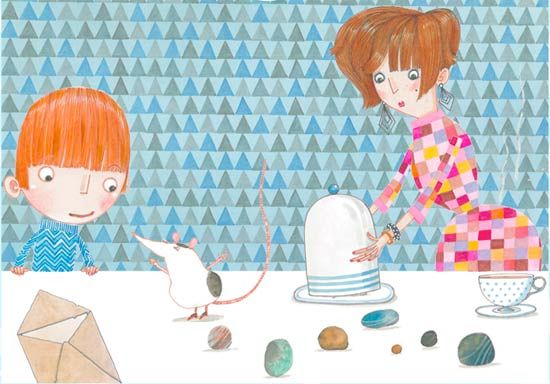 Chris Riddell illustrated a text by Malorie Blackman: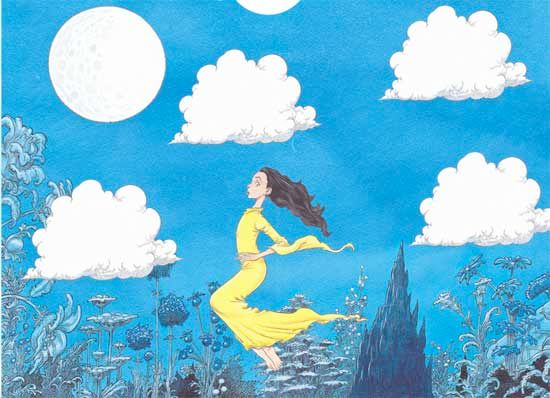 Adam Stower illustrating Andy Stanton's: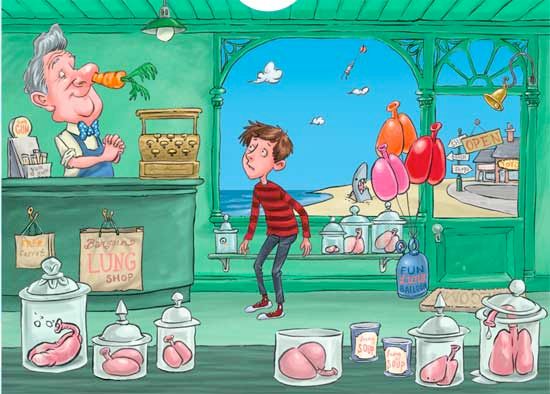 Kristyna Litten illustrating Michael Rosen's:




There's more on the way! The Discover centre is releasing a NEW STORY every Monday! And here's a photo from the launch party, with collaborators Elissa Elwick, Candy Gourlay, Adam Stower, Kristyna Litten and Chris Riddell. Click here for more fun photos of that day!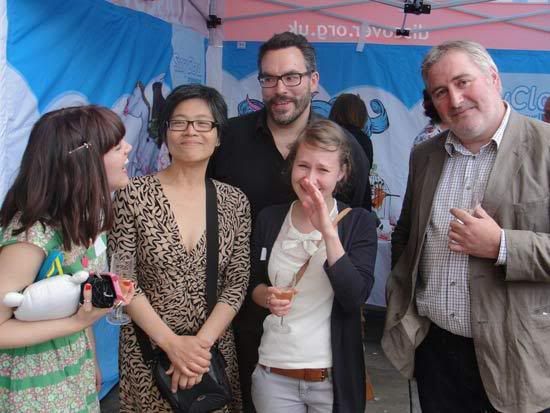 And are YOU and your family going to take part in this year's SUMMER READING CHALLENGE? Get down to your local library, there's great stuff laid on for you! Find out more about the Summer Reading Challenge 2012 here.