Is London on target for the Olympics? Well, the Discover Children's Story Centre is! Lying in the shadow of the Olympic Park, they've set up a whole programme of interactive storytelling, called StoryCloud, as part of the London 2012 Festival cultural olympiad, open to kids everywhere to add their drawing and writing online!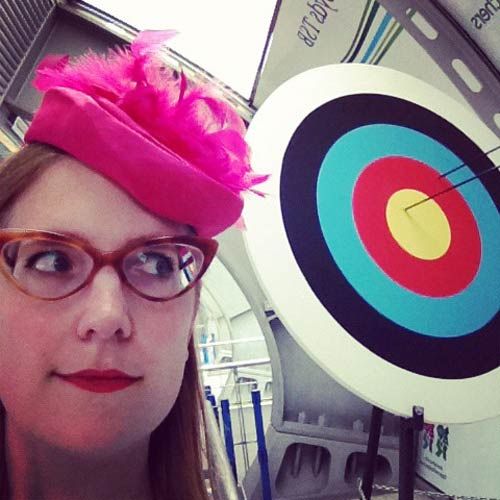 So on Saturday, I threw on my sports gear and raced down to Olympicsland to do my bit. For London. FOR THE WORLD.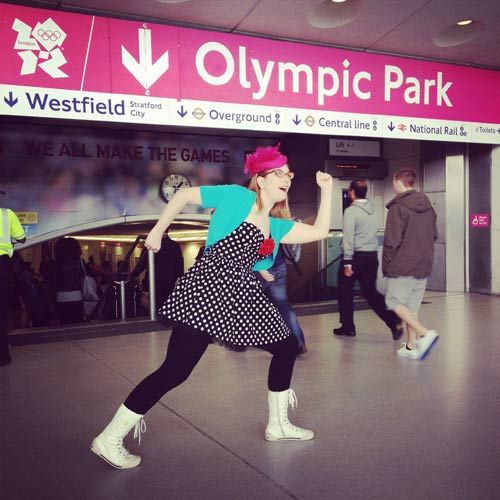 So while writer and my project colleague Philip Ardagh welcomed visiting dignitaries (what is a dignitary?), celebrities and heads of state, I led a big pack of excited kids in the Discover centre in bout of Down the Plughole-themed storytelling.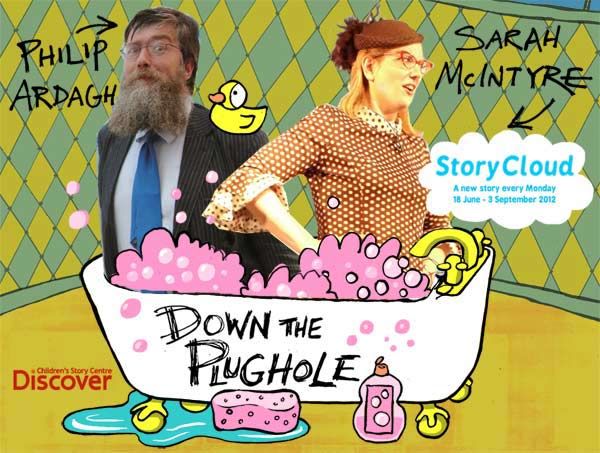 Since so much of StoryCloud is an online storytelling experience, I thought I'd use some of the bits and bobs I'd come up with, which hadn't been used for the interactive illustration, to create a sort of primitive slideshow animation. There was one little boy in the front, in an orange t-shirt, who went into absolute laughing hysterics when our character, Morris, got a sponge squeezed over his head, which was most heartening. Anyway, here's a rough approximation of what we did, although it was me reading, not Philip. (Hear Philip read the whole story, karaoke-style, over on the website, storycloud.co.uk.)



Then we thought about the kinds of things Morris might encounter down the plughole, and the kids helped me design a 'Sewergator'. Isn't it charming?





They also helped me come up with a comic, which made perfect sense on the day, but now seems slightly fragmented. Drawing comics to order in front of lots of people is a challenging past-time.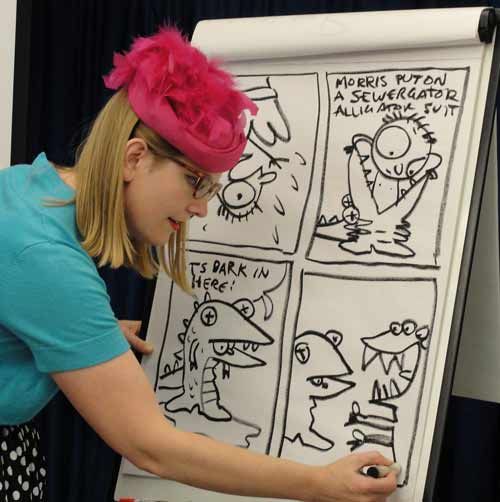 Then the kids came up with their own ideas about the things Morris would encounter down there. I might create my own fan art for this image by one kid, it's great.




It really was all happening that day, here's the Olympic Torch procession passing the Discover centre just minutes before our event.




...And would you look at that! Ha ha, I got to carry the torch for a whole 23 seconds. (Yes I did, of course I did.)




And then Stuart and I went for a wander around the Olympic Park, to inspect.




We didn't get to go up Anish Kapoor and Cecil Balmond's Olympic tower, but we'd quite like to.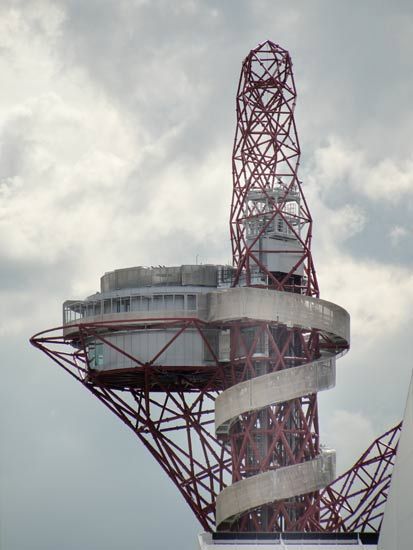 The view from the skybridge inside Westfield:




And hey, cool artwork in next-door Stratford tube station. Love the 'taches!




A few more sewer beasties from our Discover crew. Families, get out your drawing supplies, click over to the StoryCloud website, browse the stories, and decide which one you want to add to! And there are more stories on their way by some of the biggest names in British kid lit, a new one every Monday.