Hey, exciting, the second edition of ink+PAPER is about to come out, and you can put in your pre-order! Loads of amazing comics by your favourite indie creators, including six pages of new comics by me.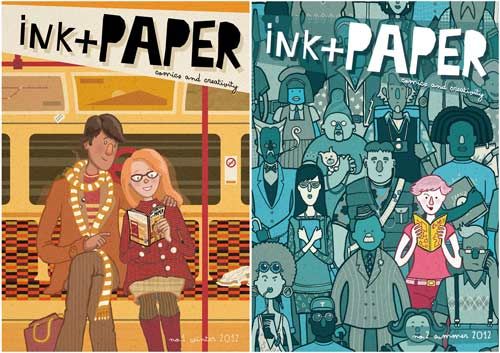 Here's a peek at mine! It's a story about two reindeer in a wood that turns out to be more than a wood. My fab friend editor David O'Connell has been releasing little peeks on the ink+PAPER website... exciting contributions by the likes of Will Morris, Francesca Cassavetti, John Riordan and more, including Andrew Waugh, AJ Poyiadgi, Carl Thompson, David O'Connell, Fred Blunt, Jenni Scott, Kim Roberts, Kripa Joshi, Paul Harrison-Davies, Rick Eades, Sally-Anne Hickman, Sarah Gordon and Seán Michael Wilson. And you can follow further developments on ink+PAPER's Twitter feed, @ipcomic, and on Facebook here.




£8 for 100 PAGES of independently published, full-colour, brand-new comics, what a deal! Go on, order your copy here.