Cool, my copy of the first edition of The Istanbul Review just arrived. Lots of exciting contributors, including Terry Pratchett, Banana Yoshimoto and Gerhard Schröder:




And the interview with Paulo Coelho features my lino cut tree, with a nice little write-up about me in the back! The printing quality is lovely, with that great smell you get when you open a fresh new journal. Here's wishing The Istanbul Review the best of success as it launches! (You can follow them at @istanbulreview on Twitter.)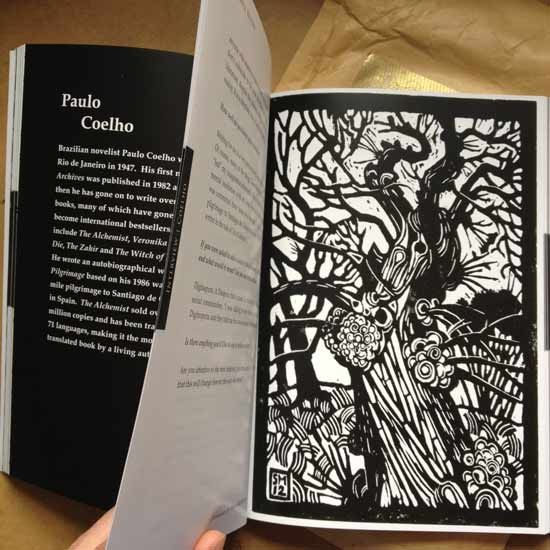 Click here to see how I made the lino cut, based on a chestnut tree in Greenwich Park.