One of the fun things about going to Dartmoor and visiting the Reeve family is snooping about. Here's one of the telephone doodles the top of
Philip
's desk.
On the first day, we had a comics session with neighbour friends, and I tried out a new comics workshop I'd been thinking about. Here's Sam with his comic at the end of it:
I'd been noticing in children's comics that a lot of them had been using exactly the same view of a character in each panel, usually a full-body shot (like the first panel of these comics), with minimal background. So I thought we'd try an exercise in viewpoint and framing. I had each person design a character, name it, then write three sentences on the theme 'what's my dream job?' That gave us some simple text, so we could take our character, sit them down in the Reeve's kitchen and have them chat with us.
They'd already read
Vern and Lettuce
, and I showed them a few examples of interesting framing, including Viviane Schwarz's excellent comic
Shark and Lobster's Amazing Undersea Adventure
Then we all drew our characters in different positions: medium shot, long shot, close up, just a bit of the character showing, the character hiding, and the character looking out the window toward something else. And we each scooted our way around the kitchen floor with our drawing board, imagining how large our character would be in the setting and how they'd look, say, sitting on top of the table, or in front of the cabinets.
The next day, Philip and I were sitting at the table with one of Sam's friends, Jack, and we all drew quick portraits of each other.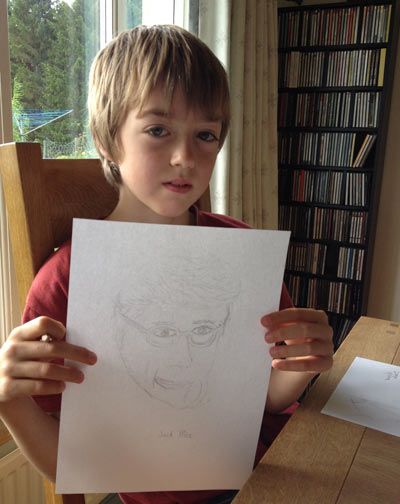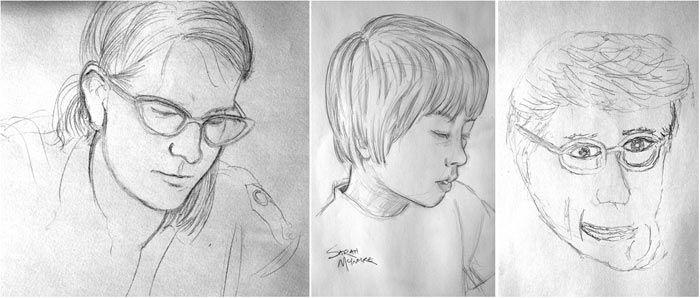 More later, it's sunny outdoors!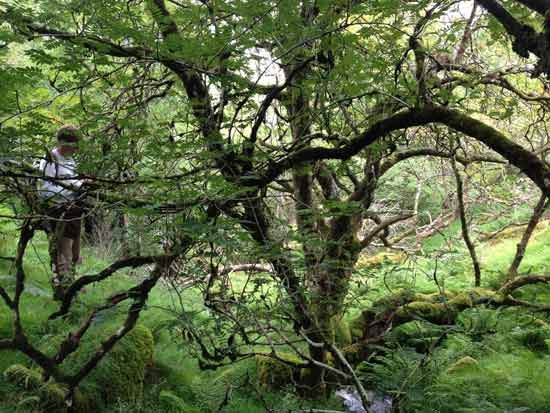 So there was a little showdown at the railway station the other day: who would get more love and attention, Olympic mascot Mandaville or Paddington Bear? Result: one-eyed Mandaville got more people stopping and staring, but Paddington got far more hugs.