I love going to Dartmoor, it's like stepping into a Tolkien book, or in this instance, a Philip Reeve novel. In my last post, I put up some pictures from a comics workshop I did for Sam and neighbours in the Reeve kitchen, and here are a bunch more photos from our travels.




And here are our lovely hosts: Philip, Sarah and Sam! Sam came hiking with despite the drizzle and perked up when he and Philip composed a song with a chorus that went RAIN-RAIN-RAIN-RAIN-RAIN-RAIN-SPLODGE!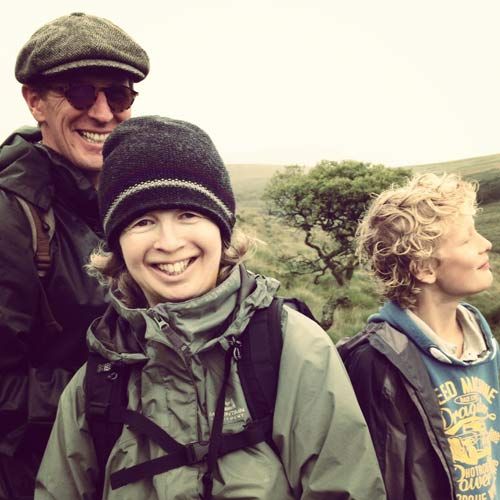 If you follow my blog, you'll know that Philip and I are working on several books together, and we've also spent time doing landscape drawing. I haven't done as many drawings of trees lately as I would like, and the rain made drawing outdoors on this trip rather tricky. But here's my favourite tree drawing of the week, which I actually did indoors, studying some photos I'd taken of trees on Exmoor. Here's the drawing half-way finished: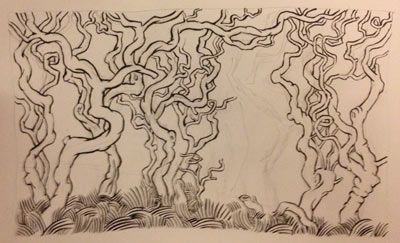 And the completed picture: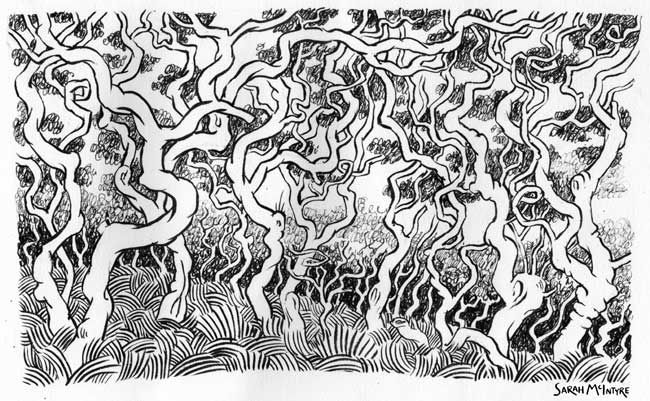 Dartmoor has loads of different kinds of trees, in all sort of shapes; I could spend a life-time just drawing them.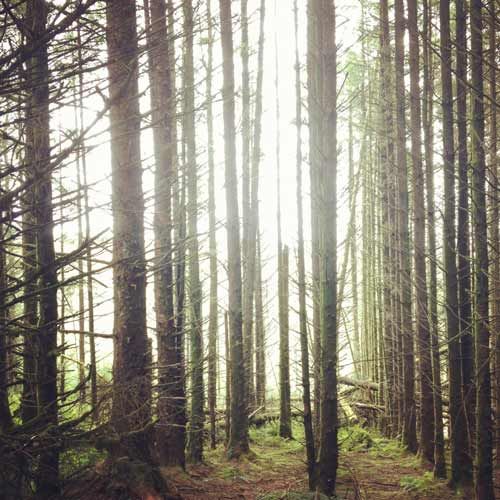 Check out these ancient oaks in Wistman's Wood. Aren't they incredible? Apparently the wood harbours lots of rare kinds of moss and lichen, and the moment you set foot there, you know you're somewhere special. And a bit magical - so very '...tree-ish', as one hobbit said of Fangorn Forest.




I have no idea how I'd draw this moss. I tried a few different techniques on the train ride home, but I'm dying to go back and draw them on the spot.




From lush to stark, I like these trees with the dramatic clouds behind them. I really must practice drawing clouds, too. My studio mate, Gary, is always taking photos of them.




These Dartmoor ponies were sweet, and the mare was remarkably easy about us coming this close to her foal.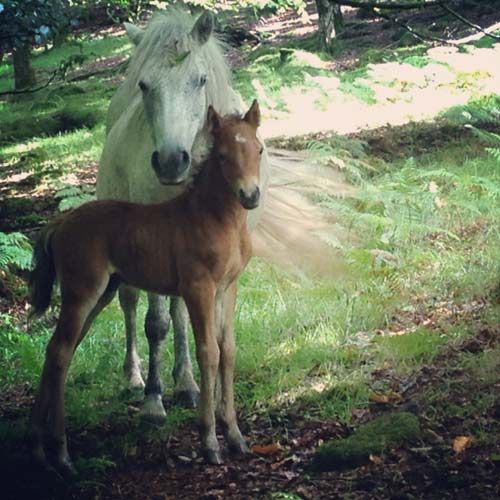 And here's a Dartmoor poodle, named Frodo, who doesn't bother lying down when he sleeps, he just goes FLOP.




Note the Brian Froud print hanging on the wall. Philip was hugely inspired by Froud's early work and interpretations of Dartmoor landscape (not his later faerie stuff), and it's one of the reasons he wanted to go live there. I loved Froud's work as a kid in The Dark Crystal, but I didn't know it was Froud, I thought it was all Jim Henson's work. I remember thinking Kira the Gelfling was the most beautiful creature imaginable.



When Stuart and I went out to Exmoor, we both tried drawing a scene on a wooded path together. We both got rather frustrated, it was a very complicated scene.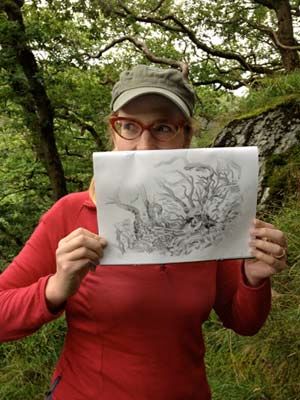 I wasn't very happy with this drawing - it didn't start to capture the feeling of the light filtering down through thousands of leaves - but it's all good practice.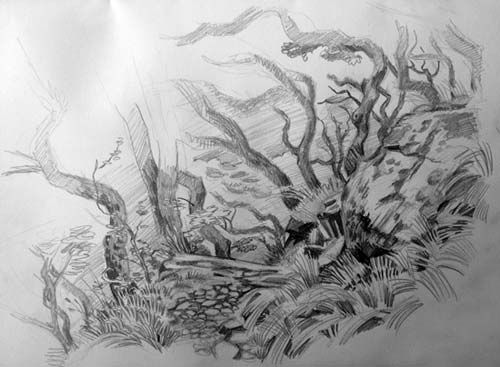 I love it when Stuart draws; he's pretty good for someone who almost never does it.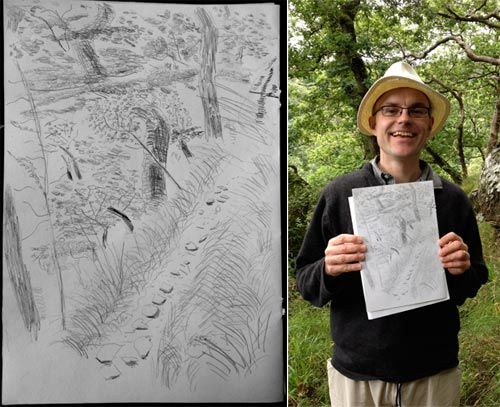 Here's a view from the coastal path of Lynton and Lynmouth, where we stayed for four days.




And meet our fabulous hosts, Alistair and Emma Mundell, who run the Castle Hill Guest House in Lynton. If you ever want to stay somewhere in coastal Devon, definitely look up this place. Alistair and Emma couldn't have done more to make our stay wonderful: lending us guidebooks, giving us good advice on places to walk and eat, keeping our bedside tables topped up with biscuits and jelly beans, and oh, did I mention the goats?




...Each room gets a goat!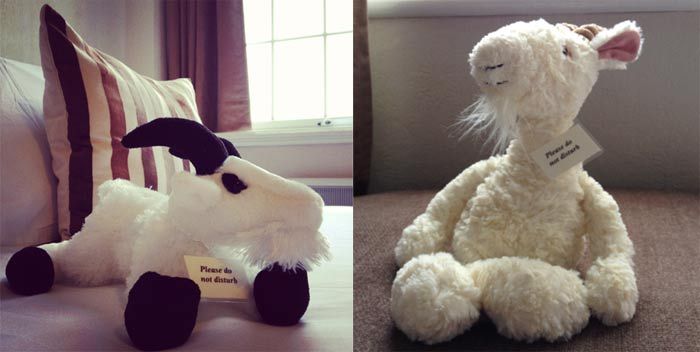 The nearby Valley of Rocks is known for its feral mountain goats, but we didn't actually see any. We did, however, see some of Exmoor ponies, which are apparently more rare than pandas. Clouds, however, are not rare on Exmoor. We saw lots of clouds, BIG clouds. I was trying out a new filter on Instagram; I hope I didn't go too over the top with it in my cloud appreciation.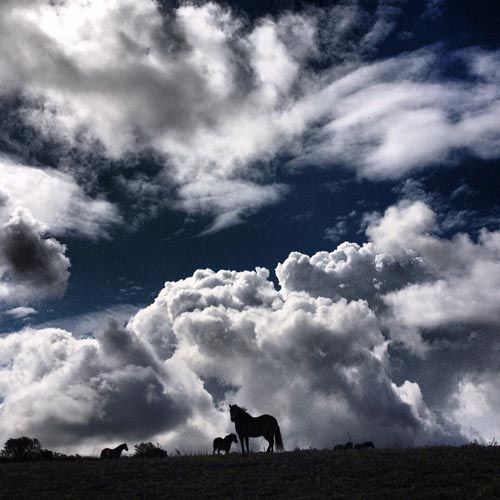 Wildlife on a smaller scale. I love stag beetles. They look big and scary but you can pick them up, and they have beautiful, luminescent purple tummies.




Slugs, on the other hand... well, there must be something good about a slug, but I can't think about it just at the moment. Their eye tentacles are rather distinctive. We saw lots of slugs on this trip.




Here's the town of Lynton, looking back from the Valley of Rocks.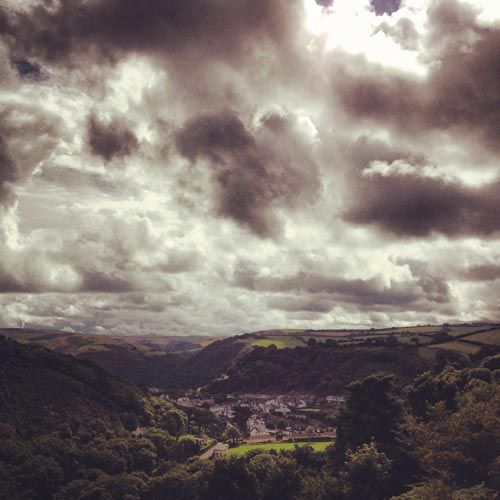 Stuart above the Valley of Rocks in his fine sun hat that got rather squashed from the rain.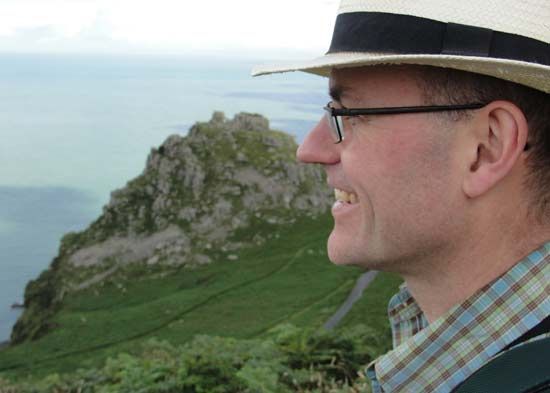 We got drenched in a thunderstorm on our first day's hike, but the sun made an appearance after a welcome pub stop at The Hunter's Inn.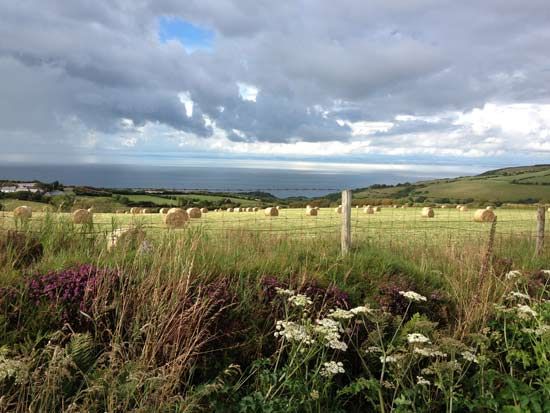 The heather and wildflowers looked amazing.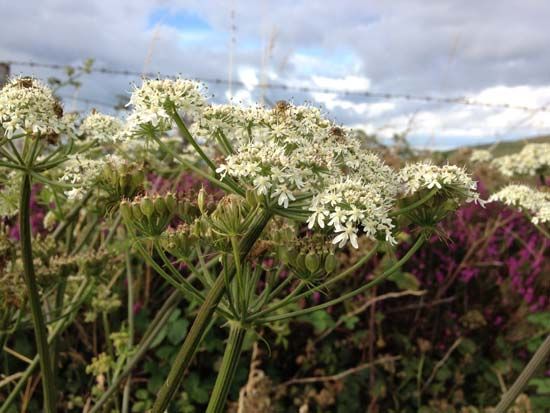 We walked the coastal path to Hunter's Inn, but then took the road back for drier footing. More big sky.




On the second day, we hiked to a National Trust property called Watersmeet.




The Watersmeet tea rooms do very fine cake! Here's Stuart reading the Ordnance Survey map and looking like a proper Englishman on holiday.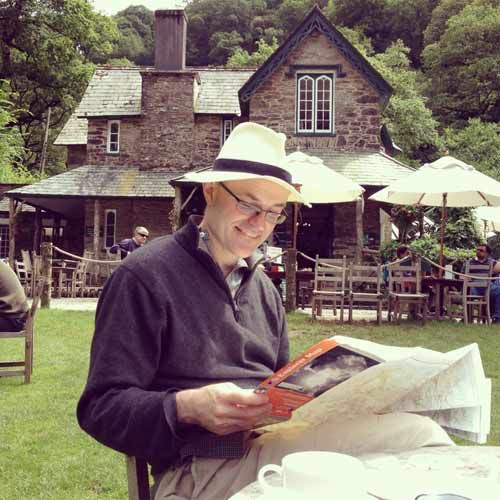 Right before we got to Watersmeet House, we walked along this bare field which had a little settlement during the Iron Age.




We didn't find any interesting archaeological treasures, but we did take a few too many heather photos.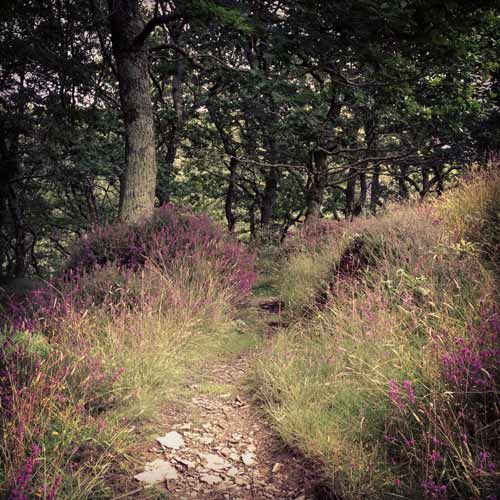 Here are the twisty trees we saw between Watersmeet and Lynmouth which inspired the drawing I made. (I've also blogged about it over on the David Fickling blog, if you want to hop over for a peek.)




Going to Lynton and Lynmouth made us feel like we'd gone back in time at least sixty years. A wonderful, strange place.




I can't get over how much I love these chimney pots.




Here's Lynton town hall. We did a bit of exploring on a particularly wet day, until overly pink-and-glitter craft fairs and excessive tea-rooming drove us back out onto the moor.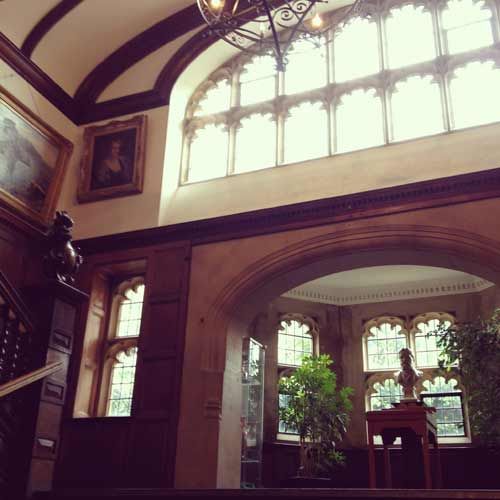 One of the coolest things about Lynton and Lynmouth is the Victorian-era funicular Cliff Railway which connects the two. It's proper wood and polished brass, and creaks its way up as the second car lowers itself. Lynton's on the hill and Lynmouth is way, way, down the cliff. After you've had a dinner in Lynmouth (we recommend the top-notch chip shop Fish on the Harbour), it's great being able to get the funicular back up to the guest house.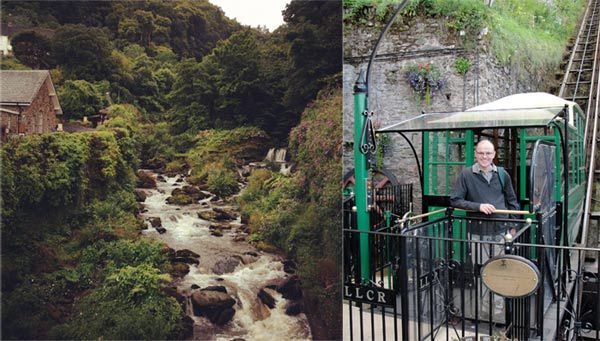 Lymouth harbour: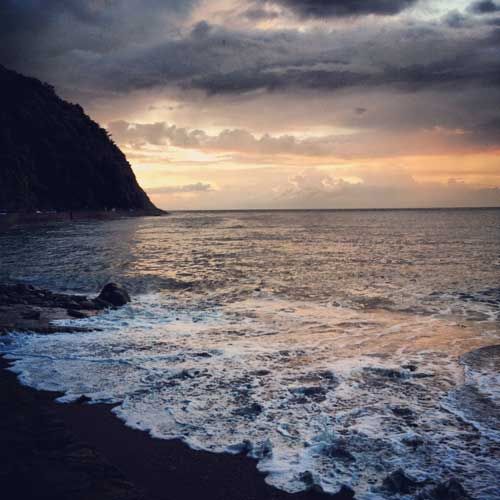 And here we go, 1950's England: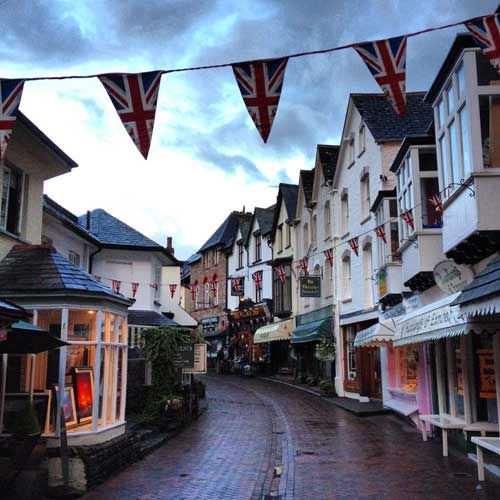 Oh dear, the fudge packaging was not very subtle.




Apparently our visit was not the first time Lynton and Lynmouth had been awash with rain. We were hoping it wouldn't happen again.




On our last full day, the rain was coming down, but we hadn't been properly out onto the moor, into Exmoor National Park yet, and we heard a rumour the weather might improve. It didn't.




In fact, it got so grim I wondered if one of us was going to have to carry the other, like Sam and Frodo in Mordor. But even in the foul weather, the moor looked strikingly beautiful.




I was very glad I was wearing wellies.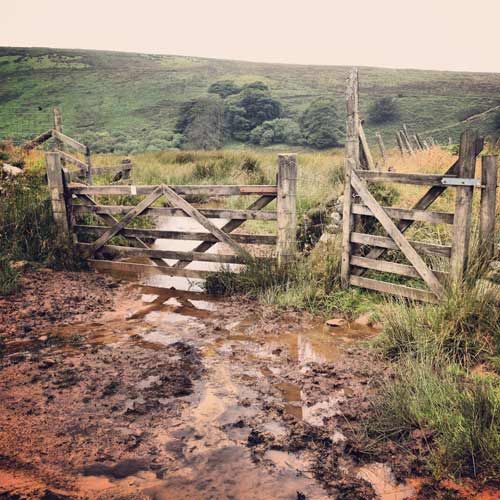 Here are a bunch of shaggy cows, thinking, what are these silly people doing out on the moor on a day like this? We saw a few people on horseback early on, but then it was just us.




And it got wetter and wetter and wetter.




Fortunately we had some of Emma's muffins and two Tunnock's teacakes to sustain us. But when we got back to the guest house, Emma said we were the most soaking-wet guests they'd ever had. Aïee!




We caught a bus to Barnstaple to get the train to Exeter, to return to London. I loved the bus between Lynton and Barnstaple, listening to the conversations of all these old people who knew each other. The market in Barnstaple was in full swing, and we were still in 1950's land.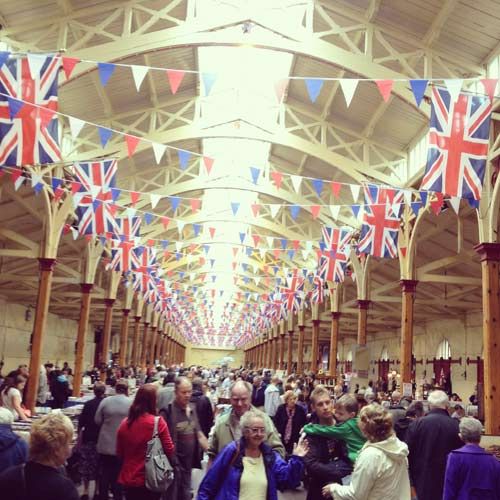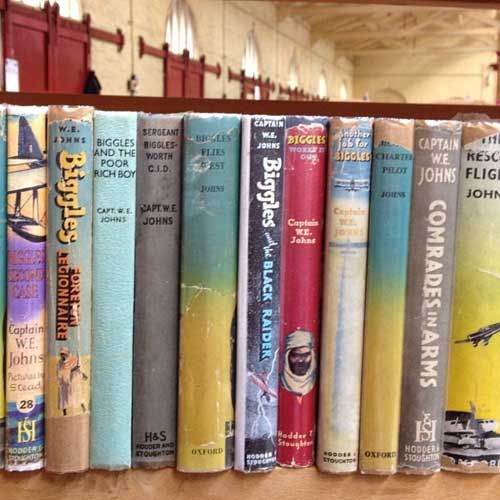 A last photo, here's the beautiful painted ironwork at Exeter St Davids railway station. I love that they keep it so well maintained.




On the return journey, I tried not to think about how many things I had to do when I got back and how many e-mails would be piled up in my Inbox. And yes, there are a zillion items on the to-do list - it's a bit overwhelming - but what I really want (and need) to do is hunker down and work on my book with Philip, Oliver and the Seawigs. So holiday over, time to FOCUS. But it was a great holiday, really glad Stuart and I could get away for awhile, and I'd recommend a Devon holiday to anyone. Be sure to bring your rain gear.