Hannah Berry's one of those women in comics I kept meaning to meet for ages, and thank goodness for Laydeez Do Comics meetings, where I've been able to see this Brighton-based comics creator twice in the past few months. Her work's much darker than mine, but I love the idea of a detective having a tea-bag sidekick friend in her Britten & Brülightly, and I was curious about her new book, Adamtine (see a FPI interview about it here). She was sitting across the aisle from me, a couple rows up, and I made a little drawing: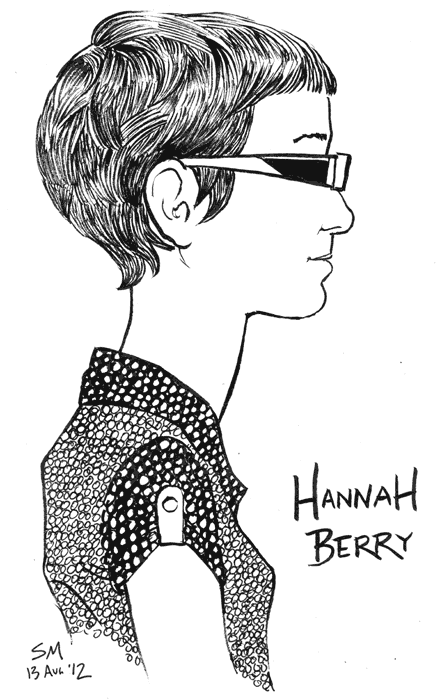 Here are two of the evening's speakers, Hannah with her book and Berlin-based Australian Lily Mae Martin, who'd made a special mini comic just for the occasion.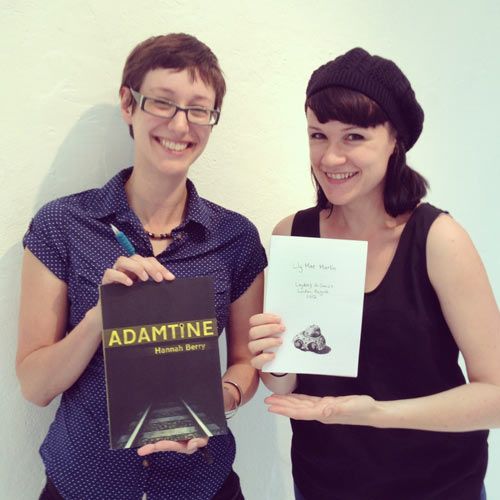 The other speaker, The Girly Comic editor Selina Lock, and Lily were both too far away to see clearly to draw, but I made little cartoons of them anyway:




Selina borrowed my hat! It's a good hat. Here she is with her partner and assistant on The Girly Comic, Jay Eales. I wrote the foreward for Book 2, which is full of standalone comics by creators such as Lee Kennedy, Kate Brown and Laura Howell.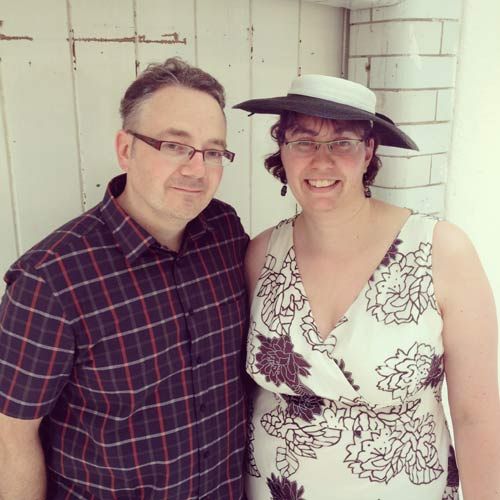 It was great hearing the creators talk about their work. Hannah's book, Adamtine, sounded quite complex, like it might need a few readings to take in fully. She's also a big fan of horror, which I don't like at all, generally, but I'm intrigued, and going to give this book a go. The only other comic that's scared me is Woodrow Phoenix's Rumble Strip. I don't think it's supposed to be scary, but I read on a totally empty late-night train and it has these stark settings with absolutely no characters in them and I was thinking, GAHHH. This is also a dark comic involving rail travel. GAHHH!




It was great to see loads of creators at the meeting from the new ink+PAPER comics magazine, including Selina, Sarah Gordon and Andy Poyiadgi. Here I am with the editor, David O'Connell. I have a six-page comic in it, do go get yourself a copy! Also great to see former Hay Festival organiser Sophie Lording, who's moved from Hay-on-Wye to London and is just starting work at the BBC, hopefully in radio.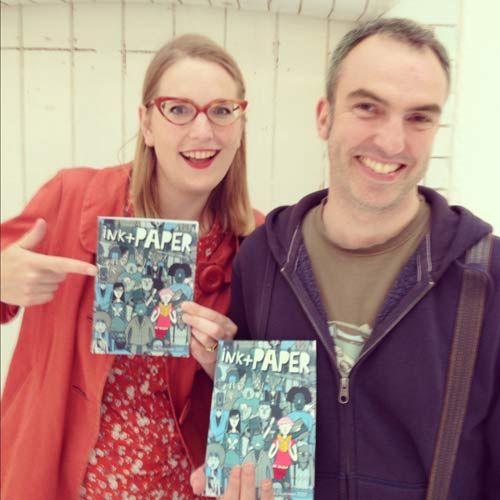 Selina and Jay have both been on the Caption comics festival organising committee in years past, and this year Dave's taking a big part in planning it. If you want to mingle with other creators, draw, go to workshops and talks, laugh along with Tony during his fabulous pub quiz, and have a few pints, come along to Caption next weekend! I'm going to do my best to be there. (Oh, and are you going to order the t-shirt I designed for it?) Here's today's piece about Caption in the Oxford Mail.




Here's Hannah signing my copy of Adamtine: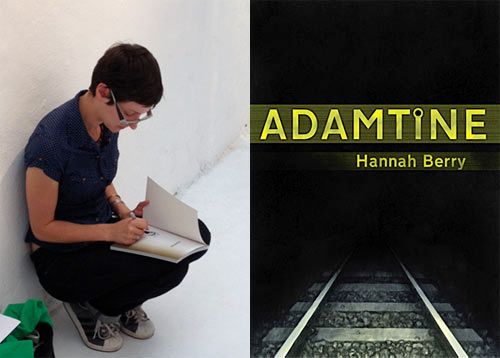 It's always fun going up to Brick Lane for the Laydeez evenings. Check out the great graffiti we saw this time!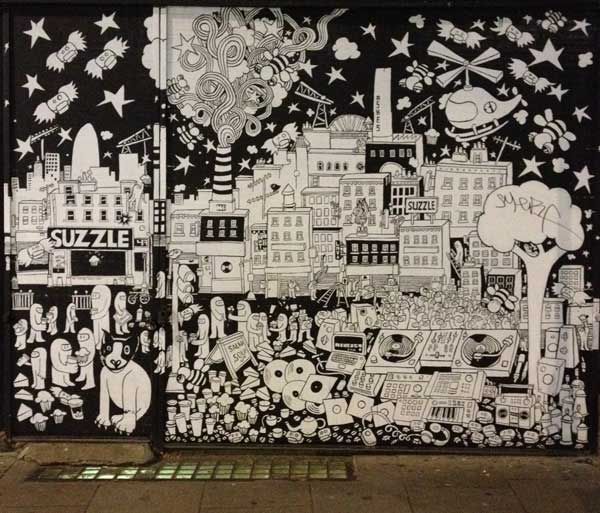 It was getting late and Selina, Jay and I didn't stick around for the curry dinner, but we did grab sandwiches at the famous Beigel Bake shop:




We liked this photo of Selina and Jay eating their sandwiches, like a still from some indie film.




And I kissed a giant hedgehog. Hee hee!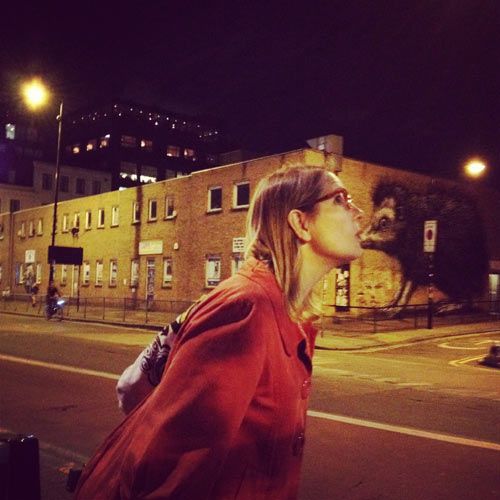 These last two videos have nothing to do with Laydeez Do Comics, but I just thought you'd get a kick out of them. I love StudioAKA's work and these Olympic videos are the work of Grant Orchard and his team. Deceptively simple and funny.



LOVE SPORT: LOVE SYNCHRONISED SWIMMING from STUDIO AKA on Vimeo.





LOVE SPORT: LOVE FENCING from STUDIO AKA on Vimeo.