I love going to Caption comics festival, it always helps me look at storytelling through new lenses...




Comics has been such a big thing in the news this last week, with the demise of The Dandy. This morning I spotted a huge spread about girls' comics in Saturday's Guardian, by Jacqueline Rayner:




I was pleased to see The Phoenix comic get a good mention, saying it's 'still burning brightly'. And it is! You can read the article in The Guardian here.




And Caption was a perfect place to meet up with these key people who are carrying the torch for British comics. Here's Neill Cameron, creator of Mo-Bot High (and former Caption t-shirt designer) modeling the t-shirt I designed. Oh, and if you missed out, I think you can still order your Caption t-shirt here!





My copy of The Phoenix had arrived last Friday with this corker of a ghost dinosaur pirate ship on the cover, designed by Neill.




Here's Neill at Caption having a bromance moment with another Phoenix contributor, Adam Murphy.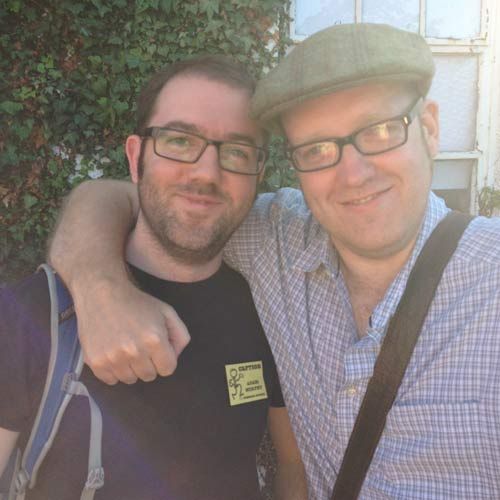 Adam writes and draws Corpse Talk in The Phoenix, a strip in which he digs up people from history and interviews them, decomposed and all. Yup, that's Adam there with the spade. Adam and Neill both run fab (paid) comics workshops and are keen to inspire kids with comics, so do get in touch with them via their websites if you're interested in bringing them to your school.




Caption has a good line-up of speakers, here's a doodle I made of a panel called Shedding Light on the Dark Art of Editing Comics: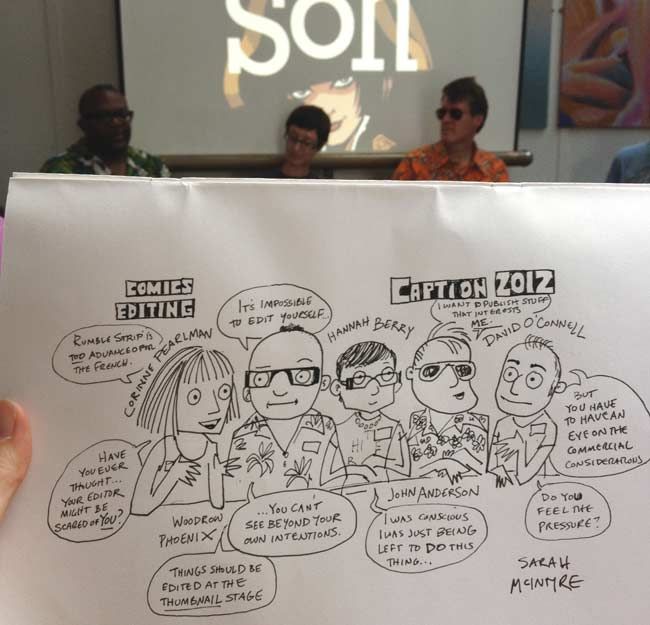 I wasn't the only one drawing! Here's Richy K Chandler with his sketchbook. ...Ah! As was Adam Murphy, you can see his sketches here on his blog.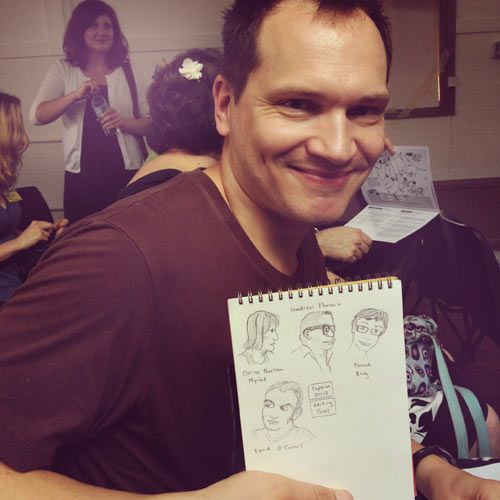 Ha ha, I was listening so hard to this panel that I wasn't even paying attention to what I was drawing, and carefully penned 'Nicola' into Corinne's panel and 'Corinne' into Nicola's. Oops!




The best part of Caption is catching up with old friends. I actually met both Bridget Hannigan and Darryl Cunningham for the first time at my first-ever Caption!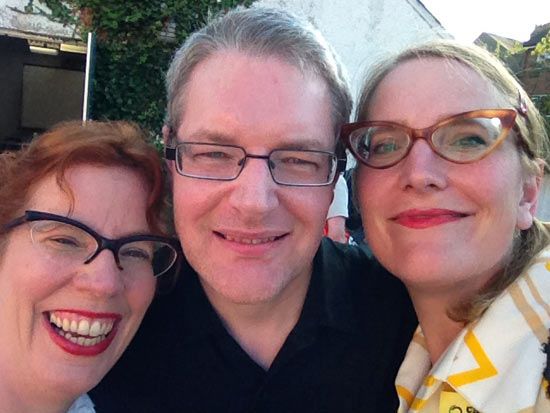 And it's lovely to see people I don't know as well but strike one as being very fabulous, such as Verity Glass, who was running the comics sales table and is the creator of Fare Forward, Travellers.




A big thanks to the Caption organising team, including David O'Connell (editor of biannual comic magazine ink+PAPER and the Caption booklet with its exquisite corpse comic), Jenni Scott, Damian Cugley, Alex Fitch (he still has the picture I drew of him last year at Caption on his Panel Borders website!), Alex Williams and PeeT! Clack. Jenni has achieved Caption legend status by having a baby three days before the festival but still managing to send out festival-organising e-mails two hours after giving birth. A big thanks to former Caption planners Selina Lock (editor of The Girly Comic and Jay Eales of Factor Fiction for then stepping in to help out. Caption's always looking for more responsible/dependable-type people to be on the organising team, so keep that in mind if you're looking for ways to get stuck into comics.




I had a lovely journey to Oxford on Saturday, it felt like a real day out. Usually when you go to Oxford (or Cambridge), you see lots of bicycles when you arrive, but the bicycles started on our platform at Paddington. I think the bike park was a concession for the Olympics, but it'd be great if it could stick around.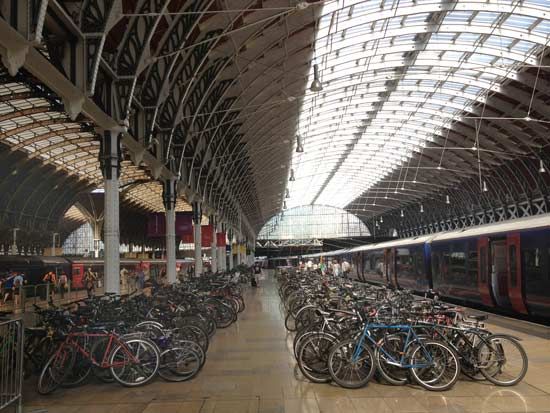 I love trains, the give me time to read. On Wed, 26 Sept, 6:30pm I'm talking with Oliver Jeffers and David Almond at an event at Waterstone's Piccadilly, about their new book, The Boy Who Swam With Piranhas. I'm trying not to read it too fast because I'm enjoying the playful way Almond spins the tale, and it's beautifully illustrated. You can book tickets on the Waterstone's website here.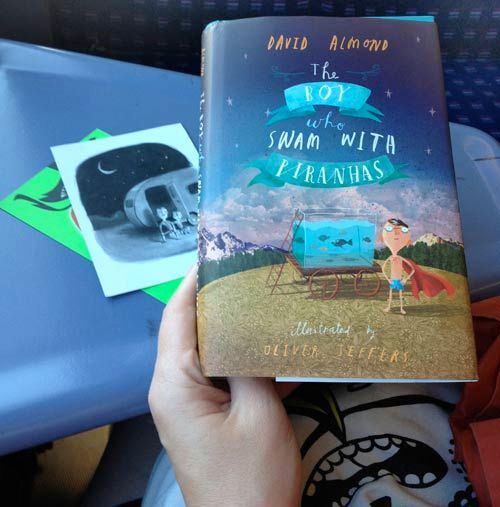 When I got to Oxford, there were lots of pirates on the platform. And it was a very hot day and I though, hooray, they are dressed as pirates and I AM NOT!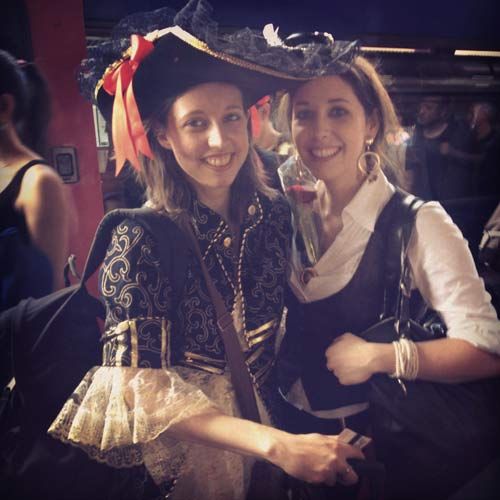 Oxford's beautiful, so I try to take a slightly different route to east Oxford each time I visit. Here's the Sheldonian Theatre. Lots of tour groups on a summer weekend.




One of the last time I was in Oxford, Philip Reeve and I popped into Waterstone's to pick up a Mr Gum book for his son, Sam, and we were pleased at how many good books we found in the children's section; they seem to have a like-minded buyer. And when I got downstairs, I could hear the shop floor worker giving very helpful and knowledgeable advice about their books to a customer, which was heartening. Here's a pretty one I picked up, Alice in Wonderland, a colour primer by Jennifer Adams.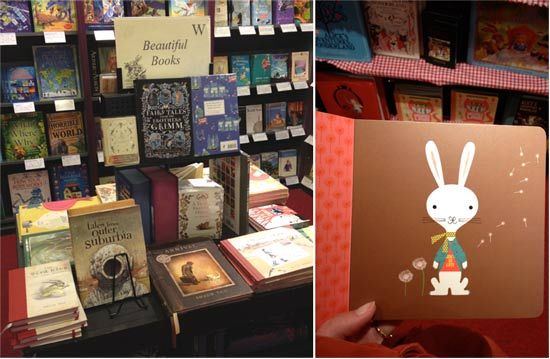 Here's the Bridge of Sighs. Where I sighed, as one does.




Gosh, the river was busy. Here's a view of punters from Magdelen Bridge (pronounced 'maudlin', that inexplicable thing the English do with place names).




And I was almost at Caption, but wouldn't you know, there's a vintage and ballgown shop at the top of Cowley Road called The Ballroom Emporium. And they had a lovely frock in just my size, for a very reasonable price. I took this snap, completely missing the fact I was photographing a sign that read 'no photography'.




For me, the best bit of Caption this year really was catching up with friends. I'm loving my work right now, but I'm painfully aware that there are so many people I really care about whom I haven't seen for months and months, or even written to them. So a chance to see quite a few of them together is a wonderful thing.




Oh, and I just had to add: while we were talking comics in Oxford, writer Steve Cole was up at the Edinburgh Book Festival (#edbookfest) bringing comics into an event that had nothing to do with Spider-man, but who cares about that? He had a blast wearing his black Spidey suit for the first time, complete with kilt and sporan. Here's a photo from the Guardian Children's Books team, and a sketch I sent him when he was still gleefully planning out his costume.




Way to go, Steve! He also has some good quotations in the Guardian article I linked earlier:
Steve Cole, author of the Astrosaurs series of kids' science fiction books, used to sneak a look at his elder sister's comics. "They seemed to me like little windows into girls' lives and loves and interests," he recalls. "Bunty, Jinty and, best of all, Misty. Misty was hardcore and scared the hell out of me: not just for all the ghosts, zombies and eerie beings that haunted its pages, but because its stories eschewed happy endings with a bitter relish. The heroines, or usually antiheroines, who populated its strips and text stories had only to betray the tiniest fault or foible and that was it – they would die horribly, or be disfigured, or be transported to an unholy realm of evil. Redemption came rarely to these unfortunate schoolgirls. 'Come, gather the sweets of the other side of midnight with your friend of the mists,' the floaty-white-dress-wearing vixen would suggest on her splash page at the front. 'I seek always the spine-tingling shudders of true nightmare.' Well, you couldn't deny she laid her weirdo cards on the table and, beguiled by her spooky glamour, I went with her gladly."
...Ha ha! Fabulous.