How can we make comics relevant to kids today?
Well, comics in libraries - public libraries and libraries in schools - are one obvious solution. Let kids read good comics and they'll want to read more. I remember in my school library, there was always an enormous waiting list for the Garfield books. It drove the librarian crackers; a whole library full of other books and the kids only wanted the Garfields.
And boy, when it was my turn, WOW. I'd read it through at least once every day until I had to turn it back in at the end of the week. I used to think, why can't we just have a whole library full of these kinds of books?
Well, loads of librarians have caught on, a lot of libraries have excellent comics/graphic novel sections. That's great if you're a librarian who loves comics and you're itching to share them with your readers. But what if you're a librarian whose read a few comics and thinks they're a great idea, in theory, but there are so many out there that you don't know how to start ordering them? Maybe you've stumbled upon a few with risqué or complicated subject matter and worry about handing one of these to a six-year-old kid by accident?
I think this is where a great review database could be our best friend in making librarians feel comfortable adding new books to their collections. A trusted website that, as new books come out each season, lets us know what's good, and what's appropriate for a primary school collection, for a secondary school collection. A detailed review of each would be excellent, but even just these things: a picture of the cover, creator credits, a short synopsis, page length, publisher, publication date, key words that could help tie it in with curriculum, age appropriateness (say, 'primary school', or 6+). This wouldn't be the kind of age banding that would put off kids, because they'd never even see it; the categorisation would just be a helpful reference for librarians. Parents could tap into it, too. Hey, we could all have a look! I'd love to know what's out there that's kid-friendly.
Again, this isn't something I want to organise, I think it needs funding - possibly a Kickstarter fundraising campaign - and someone who knows a lot about age ranging, perhaps someone who's worked in schools, perhaps someone with librarian training, or someone very organised. The people running it could work with the publishers to get review copies and suggestions from them about which ages they thought it was aimed at. The database could have a whole team of dedicated, trusted reviewers, like
Nikki Gamble
has for her
Write Away/Just Imagine
book reviews. (Click on the two listings if you want to read the reviews; I used to write for her.)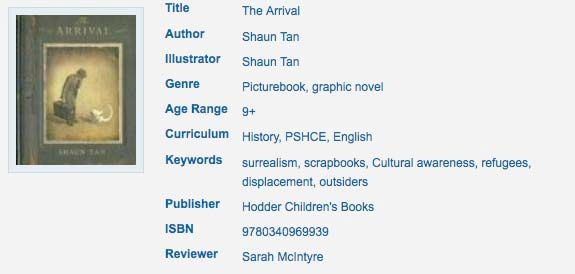 Perhaps something like this already exists. Does anyone have a link to it? I know
Richard Bruton
has done a lot of great reviews of comics suitable for kids, and reviews of comics BY kids in his school. (Hurrah for
Forbidden Planet International blog
, we love you!) And they also get creators to write about their work (for example, Andi Watson
writing about Gum Girl
) But the articles are mixed in with all the reviews of adults comics on the FPI website, so not easy for quick and systematic referencing if that's only what you're looking for.
One part of the database could also vet and list websites which post kid-friendly comics, such as
Comical Animal
:

Speaking of which, each entry to the database could have room beneath the adult listing for kids to review the comic, too. This would take more work, because it would need to be moderated, but it could be a great way to get kids feeling included. Here's a sample kid's review from the FPI blog:
And if we got that database of comic creators available for workshops (the one I mentioned in
my last blog post
), why not link their creator page to their book page? So you find a good book on the comics database, order it for your library; kids love it, you click on the link to find the creator and get him or her to come in to do a workshop. Easy-peasy and wow, the possibilities!
****
Following on some earlier stuff, my fab studio mate Lauren O'Farrell (aka Deadly Knitshade) has been
on the Fleece Station studio blog responding to and compiling some of the responses to brainstorming ideas
by comics creators Jamie Smart and Neill Cameron. Everyone's thinking, jump in!
And I just saw
there's a new British comic starting up, aimed at kids 9-12 years old, called LOAf
. I don't know much about it yet, but it looks exciting! It doesn't look anything like
The Phoenix comic
(which is wonderful, go subscribe!), it has a very different feel to it. I just pledged some support money, why not have a look and think about helping them out, too? Here's their website, and their
pledge funding page
with
PeopleFund.it
. You can follow its team on Twitter at
@LOAfmagazine
.
Edit:
With so many comics clubs starting up around the country, it would be great to include those in a database. Then parents and kids could find out who's meeting locally and join up!
So back to brainstorming: