With two of my three publishers based in Oxford, I forget how many times I've been up and down the rail line the last few years. But on Saturday, it was extra fun because Stuart came along with me. I wore a new hat for the occasion.




Ever since my trip up to Caption comics festival, when Di Cameron texted me, Come quick to the Story Museum! Ted Dewan's demonstrating the Storyloom! and I missed seeing it, I've been itching to get back there. And a party celebrating the 20th birthday of the Oxford Children's Book Group was the perfect excuse. Here he is, the magnificent Ted Dewan.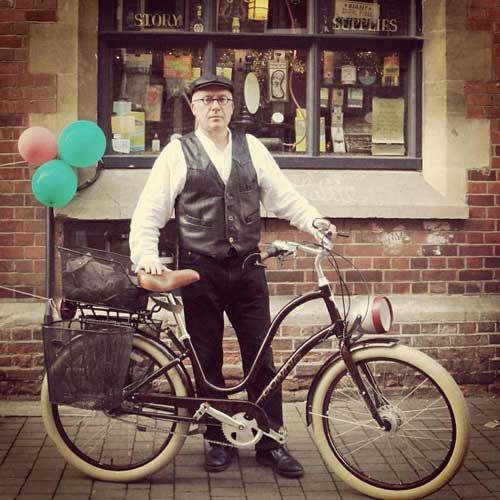 I hope if he ever pops his clogs, he will have written into his will that I can have his bicycle. But he probably won't, because the Story Museum will have hooked him up to all sorts of cogs and springs and whirling things and he will live forever. Or maybe he'll stick around like that guy in the Roald Dahl story William and Mary, with his brain in a bucket and a single eyeball sticking out. ...Sorry, I digress. What I'm trying to say is that I will probably never get his bicycle.

Every time I visit the Story Museum, I find new and exciting things. The museum isn't open to the public yet - it's a work in progress and still raising funds (yes, do donate!) - but they host amazing events in the meantime. And on this occasion we were met in the entrance by these awesome murals by Anita Klein.





I've been a big fan of Anita's printmaking work ever since I saw it in the Greenwich Printmakers shop gallery, and I didn't know she had any connection to the children's book illustration world. But the murals work perfectly here.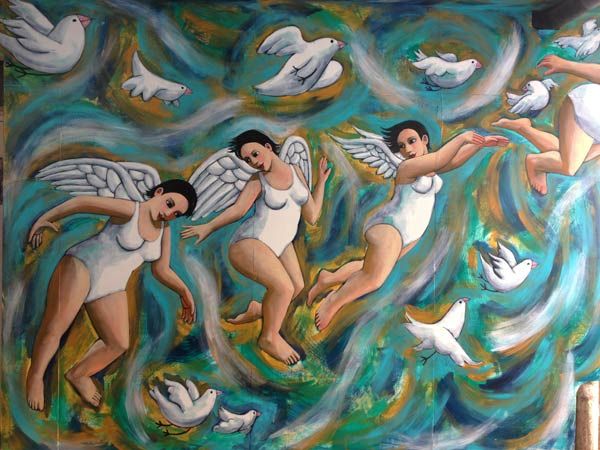 The inside of the Story Museum is unfinished, much of it looking like a mopped-up and dusted version of how it looked when the museum team moved in to the former Post Office sorting office and telephone exchange. (You can read more about the building's history here.) But there's a real charm to its imperfection - as a visitor, I also feel a bit like an explorer - and it's already dotted around with strange little curios.




Ted Dewan, master Loomkeeper, took us on a tour to visit Rochester's Extraordinary Storyloom. The Story Museum's a big place, with lots of strange nooks and crannies, and the museum team discovered many remarkable things while they were moving into the building.




Ted revealed to us the story behind this feat of Victorian engineering, a heart-rending story of one inventor's unrequited love and a sinister tale of child exploitation.




You'll have to go the Story Museum yourself to find out the whole story, but I'll give you some peeks.




And isn't this a fine piece of gadgetry? In its day, it rendered a writer's work obsolete. Stories could be written BY MACHINE.




'Twas a fearsome thing for people in the profession. Look at the stops on the control panel. So many storytelling options!




Of course, writers fought back. Who wants to be replaced by whirring springs and coils? Oh, but look how beautiful they are; no wonder publishers were swayed. A machine that will never argue, never miss a deadline...




And here, deep inside, you can catch a glimpse of the Storyloom's inner core. Why a rose? It all goes back to Barnaby Rochester's love for Felicity Blight, the daughter of wealthy mill-owner Albert Blight. But Felicity had no love for her father's dark factory, or Barnaby's metal roses...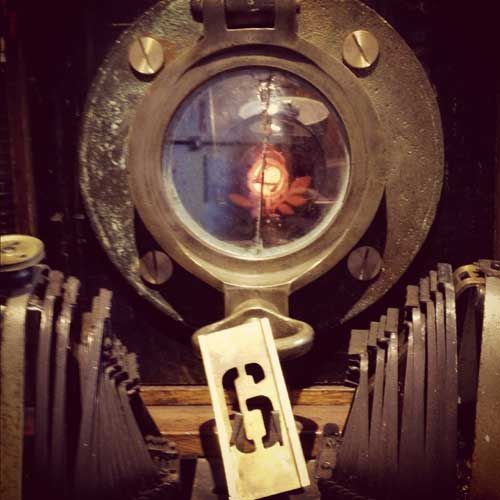 Rochester discovered that orphan children were the perfect grist for his mill. Once he'd put them in the seat of the Storyloom and drained their imaginations, they became much more orderly, upright members of society. So it was a win-win situation.




Ted the Loomkeeper maintains the Storyloom in perfect working condition. So we thought we'd try it out.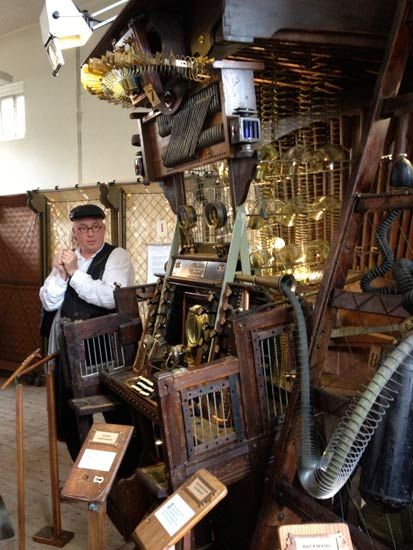 Here's picture book writer and illustrator Layn Marlow warming up the engine and loosening the keys. Layn was quite skeptical, since Ted made no claims to the Storyloom having a picture generating function. (But at least it wouldn't put illustrators out of work.)




Oxford-based illustrator and writer Mini Grey was a somewhat willing volunteer to be a source of imagination for the Storyloom. (I don't think she was listening when Ted was talking about the orphans.)




Gosh, it IS awfully fun operating complicated machinery like this.




While the machine was running, the visitors browsed some of the explanatory panels:




I got a bit carried away. The machine's Gyre widened slightly and it overheated, but the centre seemed to hold and nothing fell apart.




Unsurprisingly, it took a very long time to suck all the imagination and creativity out of Mini's brain...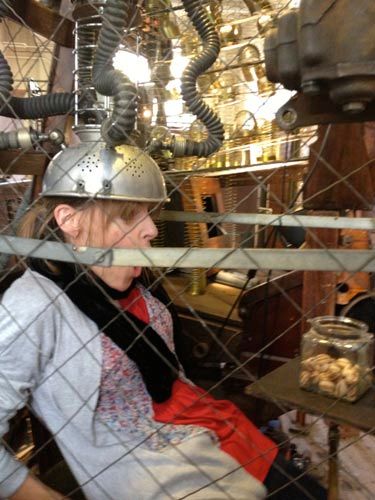 ...but wow, the stories that machine churned out! Those of us in the room made a pact that we would share the publishing proceeds and by this time next year, I'm sure I'll be able to buy A THOUSAND bicycles like Ted's. Mini didn't join us in making the pact, she was a bit wobbly by that point and couldn't quite envision how it might work.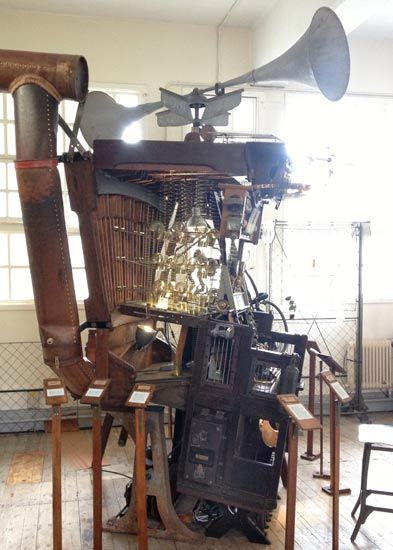 Model citizen that she now is, Mini cast the deciding vote on whether the Storyloom is pure humbug or Victorian genius.




Oh, lookie, lookie! You can watch a lovely video with more about the Rochester Storyloom here. And you can visit the Story Museum's web page about it here.


Direct YouTube link

I'm aware that there was some cruelty involved in sucking Mini's brain empty, because the jar of humbugs sitting in front of her chair wasn't enough to keep her going throughout the entire procedure; she was quite hungry when she emerged. Fortunately the Oxford Children's Book Group provided her with a lovely cake to eat, and she generously shared it with us. Here's its leader, Moira Da Costa, who's stepping down from her post after a fine run. I can't imagine why, perhaps she's planning to take a more active role in feeding the Storyloom with Oxford's writers. Yes, that must be it, Oxford has such rich pickings. Look at that almost maniacal laugh. Gaze upon this woman and tremble.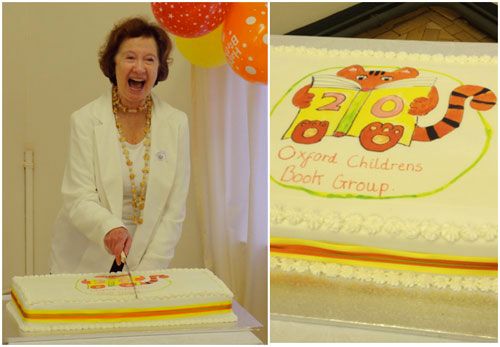 Oh, a little plug for Mini Grey's top-quality books. You really ought to buy them, now that she won't be able to make any more. It's a good cause. Here's a small selection, you will spot them in the shops.





And if you want to support everything that is evil and exploitative, you can buy Ted Dewan's books. But I'd advise against it, I'm terribly concerned about that Bing Bunny chappie, I suspect he's going to take over the world. Or at least our televisions.




Here are some of my fellow co-conspirators: writer Marie-Louise Jensen, illustrator-writer Layn Marlow (whom you saw operating the Storyloom) and writer-illustrator Michelle Harrison.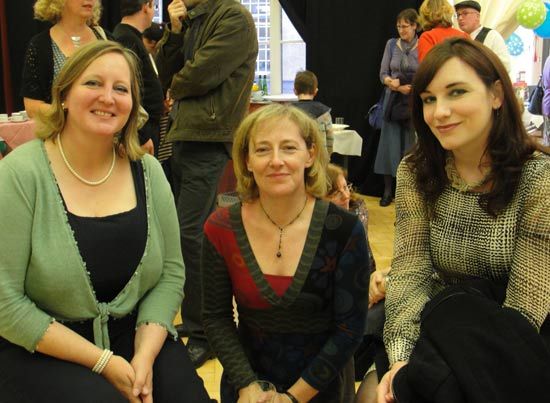 Marie-Louise Jensen, Layn Marlow, Michelle Harrison

I'm always posting photos and telling you the people's names, but sometimes you won't recognise the person, just the book covers you see in the shops. So here you go. Next time you buy one of these books, be aware that their creator took part in the Reformation of Mini Grey. They might have been good, well-intentioned people when they arrived at the Story Museum, but I doubt it.





Marie-Louise smuggled in an early, uncorrected version of her new book, going incognito.




And then we left. Don't be fooled by these angels at the doorway; this Story Museum, with its working Rochester Storyloom, is engaged in some of the most nefarious practices imaginable.




But in the meantime, Stuart, Layn and I went out to source more material for the machine. Mini came, too, and we spent some time discussing her new career options, possibly as a government advisor on national reading schemes. And at the Lamb & Flag pub, we found some top-quality Storyloom fodder! Two of Oxford's most imaginative storytellers, Sally Nicholls and Neill Cameron.




After she has been of assistance to the Story Museum, we will remember Sally fondly for these amazing novels:




And Neill Cameron, for these remarkable comics, including Mo-Bot High, Pirates of Pangaea and his regular feature in The Phoenix weekly comic about how to make comics. After he teams up with the Story Museum, please help him find a Proper Job, thank you.




And then Stuart and I were called away by Ted Dewan to his lair at Oxford Castle. (See? I told you the Storyloom can make us rich!)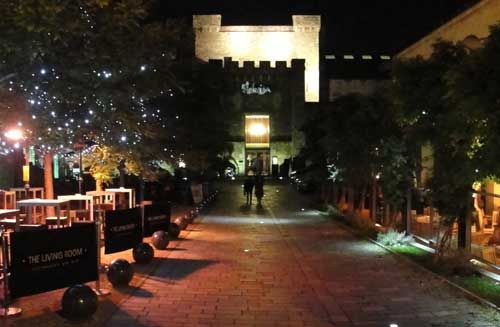 Oxford Castle used to be a prison, and the Story Museum and Oxford Literary Festival regularly put up visiting writers there. Who are, oddly, never seen again.




And there in the courtyard, we found a BIG BANG! Or more accurately, a bucket full of perfect, steaming bangers! Ted's friend Max Mason has been running a wildly successful restaurant called The Big Bang and has just relocated next to Ted's castle, since that's where all the action is now. Thanks so Ted, we got to go along to its launch party.




Yup, there's Bing Bunny, he's making his mark everywhere. Well, then Vern and Lettuce can hold their own next to Bing. (Fortunately Max provides vegetarian options, since Vern and Lettuce don't actually eat meat.)




Max and The Big Bang source all their food locally, from farmers within a twenty-mile radius. And the menu looks amazing (and affordable), I'm definitely eating there on my next Oxford visit.




It's great to know we can trust in Good Food and in well-sourced restaurants like Max's. Because Oxford's full of Story Museum curators and writers and we all know we can't trust them.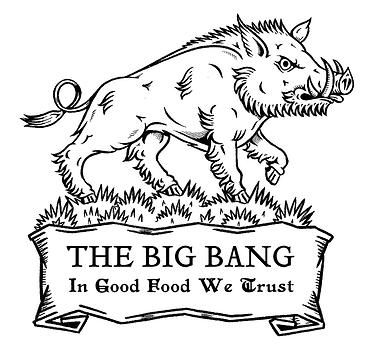 For all the world's most Evil Masterminds, here's that Story Museum donation link again. Go on, do something Truly Atrocious.