Last night I was trying, and failing, to draw writer (and very occasional illustrator) Philip Pullman.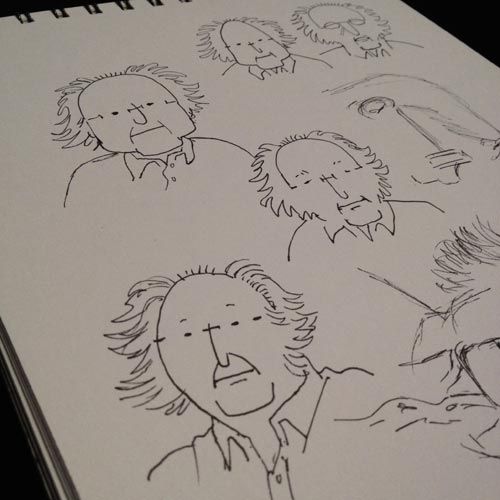 He and John Mullan were giving a talk at Kings Place, next to the Guardian/Observer offices.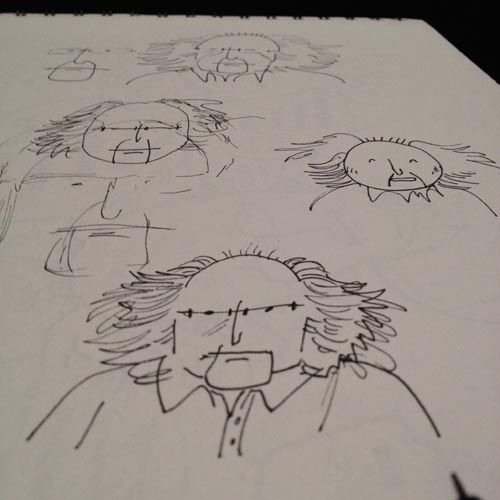 It's awfully hard to draw when the subject's head is smaller than a lentil. Ah, well.




Stuart and I went along with my studio mate Deadly Knitshade and her fab sister, Natali O'Farrell. Well, sort of. We had assigned seats and the two of them were perched way up in a special balcony box seat. It's quite an impressive hall.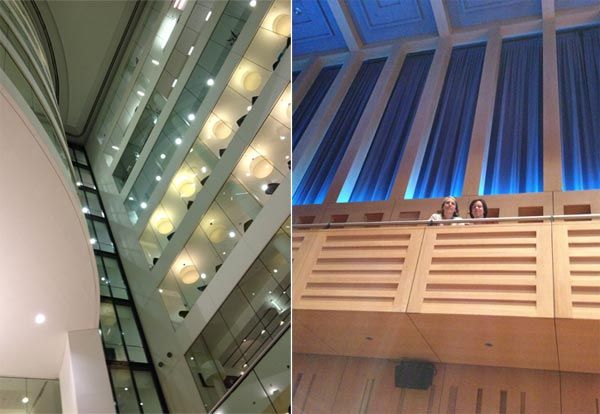 Pullman was talking about Grimm Tales, his recent retelling of Grimm's Fairy Tales, and he did a great job, reading twice from the book. I was hoping John would talk about his Jane Austen book a little bit, but he stuck to interviewing Pullman (which I suppose I would have guessed if I'd read the event description better). Stuart and I met John on the ride back from this year's Hay Festival, and he charmed and fascinated us with the amazing details he could pick out in Austen's work. I'm on the second chapter; What Matters in Jane Austen?: Twenty Crucial Puzzles Solved is a cracking read if you love Austen's books.




Stuart and I had a little look around the place before we left. Stuart and the bear can both do that Jutting Chin thing.




Oh, and there is a big pink head. How curious!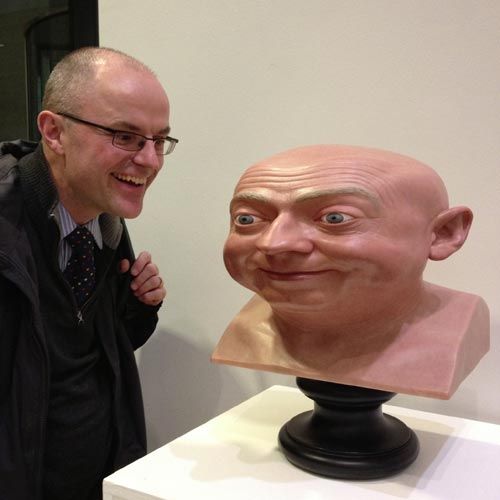 I took a couple photos of The Filing Station bar and restaurant on the way back to King's Cross station, it's such an intriguing, atmospheric kind of place.