I finally managed to get a FAQ page on my website! I've been meaning to do this for AGES. Click over if you'd like to find out more about me, and the questions people most commonly ask. Contains peeks from my childhood, answers to some questions about publishing, 'where do I get my ideas', all that:




And some playtime on the Internet: Shoo Rayer posted his How to Draw a Scary Skull video, and I thought it looked fun. (I've added a few bits.)




Here's the original video if you'd like to try! Have fun customising it your own way.



Ha ha! Look at the card my friend Caroline Smith found when she was playing Guess Who!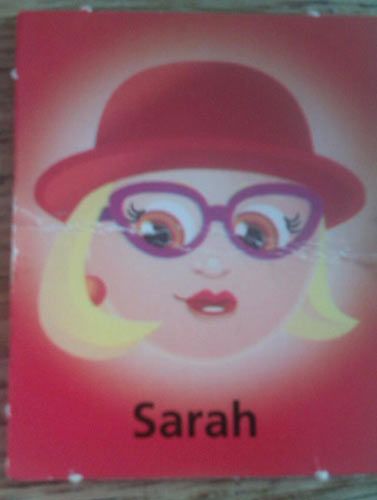 And did you see this article about Jamie Smart when he was 13? Further proof that your favourite comic artists didn't just pick up a pencil one day and instantly know how to draw perfect comics, or even treat it as an idle hobby. Six A4 pages of comics an evening, not a bad page rate, kid! You can read the article over on Jamie's excellent blog.




Oo, and Jamie now has some plush toys and t-shirts available from TopatoCo! Click here...