This weekend, Stuart and I flew to New York City to celebrate the wedding of one of my best friends from university, Rose Jung (to her man, Ki, whom I'd met once, on Skype).




You'll spot Rose and Ki's name in the upcoming edition of Oliver and the Seawigs, so I made this little drawing for them.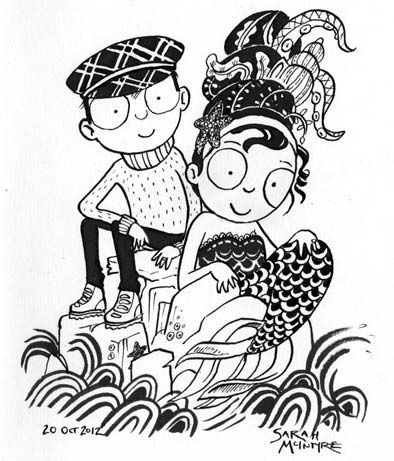 And here's the lovely couple! Congratulations, Ki and Rose!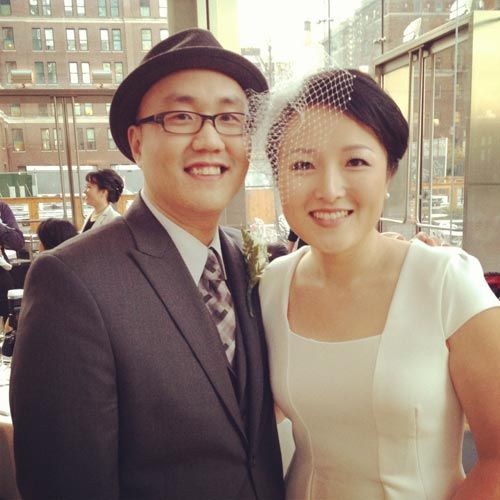 Here's Rose and her family. Funnily enough, the very first comic strip I ever made for publication was about the fabulous kimchi Rose's mother used to send along with her to Bryn Mawr; I was always pecking at Rose's dorm-room door late at night, seagull-like, for kimchi snacks.




Some Korean wedding dolls: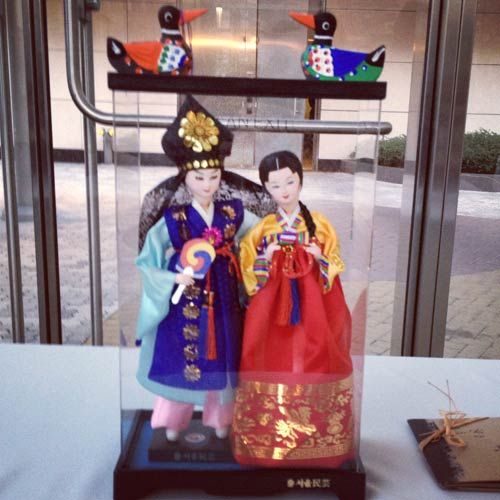 And the first dance. Rose and Ki held their reception at Riverpark, with its striking view of the Empire State building.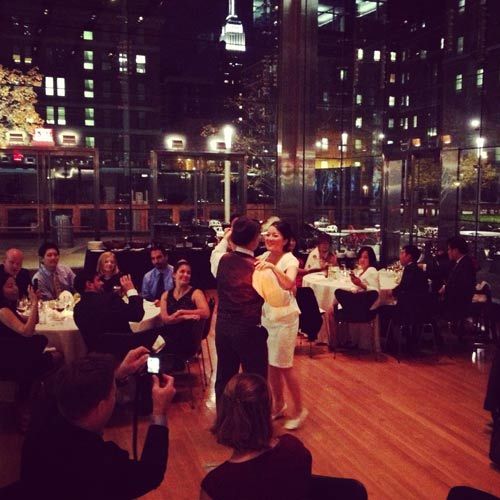 We were wondering if a certain Korean pop song would come up on the playlist and... yup, there it was! Ha ha, here's the video, for people like my parents who might not have heard of a very silly Internet phenomenon called Gangnam Style, which topped the UK charts last week. Perhaps it's a good thing I didn't get any photos of us dancing to it.


Direct YouTube link

A few more photos: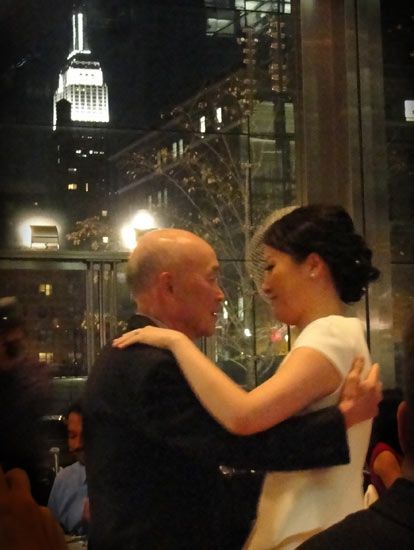 Thanks so much, Rose and Ki, or an amazing evening, and the amazing brunch the next morning at Scandanavia House. We love you guys!