This picture is loosely based on my sister in New York last weekend, who told me on no uncertain terms was I to buy her cannoli ever again.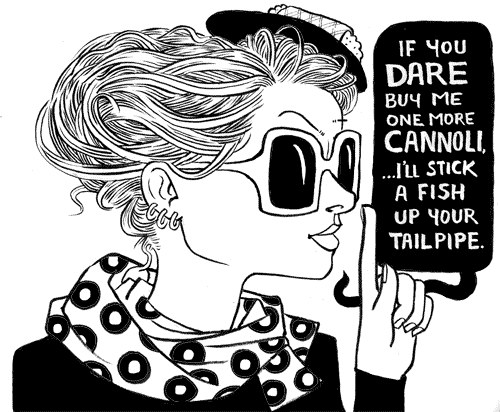 And the reason we had cannoli is because we were talking about this line from The Godfather: "Leave the gun, take the cannoli." Mary didn't know what cannoli was, so I took it upon myself to pop into the big Italian bakery on Bleeker Street and do my part in educating her.



Actually, the cannoli were a bit much. One person can only eat so much ricotta cheese.