It's been great having comic artist Lucy Knisley staying here in London! Here we are, suddenly deciding to go to Oxford as part of Lucy's research for her graphic novel about Oscar Wilde.




Lucy has this great way of watercolouring on the move, using a brush with a water reservoir in it.





Lucy drew me! Here's the blue pencil version and the inked version:




And the final painted picture! It's a lovely sketchbook.




Here's a drawing I made at home of Lucy working. People drawing make good life models.




Whenever I'm in Oxford, I never know if I'll be able to get into the colleges. But we managed to get into Magdalen College, where Wilde studied. Beautiful buildings.




We caught sight of these Harry Potter Dementor cloaks through a doorway and snapped a couple photos.




But our first stop was the Pitt River Museum! I'd done an event there earlier, but not had much time to look around. So I jumped at the chance to come along. They have the nuttiest stuff there, I could spend my whole life drawing it. Here's my take on one of the shrunken heads, giving it a Nehru jacket. The head's tiny, but it looks like a couple people I've known.




It'd be so much fun to wear this porcupine fish hat.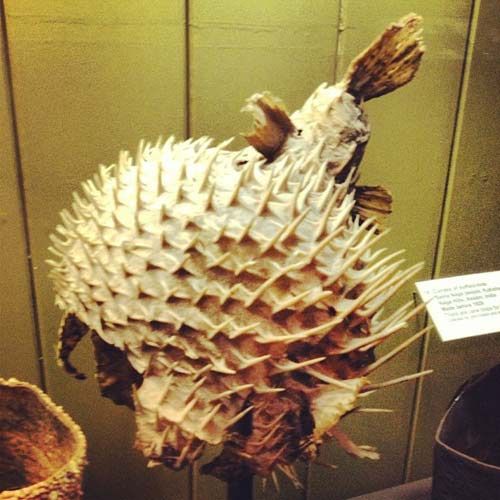 This is so fabulous.




Keep an eye on Lucy's blog, Twitter (@LucyKnisley) and trip Facebook page for more update! Lucy's off to Dublin on the next leg of her trip, then Leeds Thought Bubble comics festival.

And speaking of Dublin, there's a new link to podcasts from the Mountains to Sea festival I took part in this September (original blog post here). You can listen to quite an involved talk about the business of making picture books, as well as another about writing with Michelle Harrison and Philip Reeve. Good stuff! Link here.